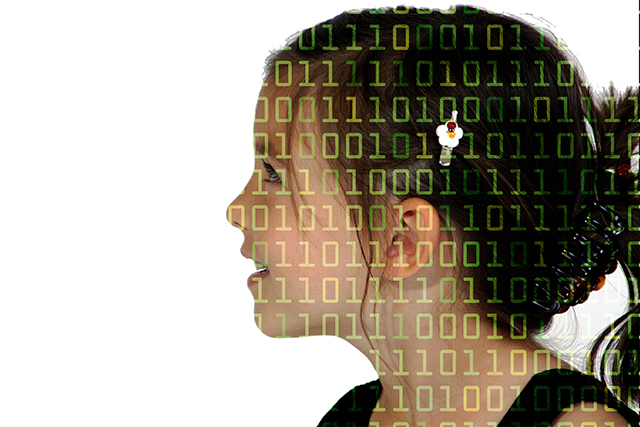 "What do you mean you don't know PewDiePie? He's only the most popular YouTuber, like, evaaar!" offered my 13-year-old daughter over the dinner table.
I played dumb. "He's always at the top of the most popular videos list, I can't believe you don't know him!".
As the conversation spiralled into verbal chess, we both stood our ground. My daughter defending the new world order, me wondering where I'd missed something really important.
How can we expect future generations to have a balanced view of the world and empathy for others if they're not being served a level playing field of reality?
Enter the Matrix
Then the penny dropped, my daughter was experiencing media manipulation syndrome. She was fully prepared to have an argument because, well, the facts were there in black and white.
The Most Popular Videos list presented to her was based on videos she'd watched before. Her search results were based on the actions taken after previous searches.
And yes, her music, her friend suggestions and even her spell check rules were all different to mine. Yet she was completely unaware of this fact. I settled myself. We were about to have… 'the Matrix chat'.
I visualised stretching out my arms and offering a symbolic red pill and blue pill; "You take the blue pill – the story ends, you wake up in your bed and believe whatever you want to believe. You take the red pill – you stay in Wonderland and I show you how deep the rabbit-hole goes."
She didn't have a choice. I gave her the red pill. This was important.
I proceeded to show her my version of YouTube, my search results for the same things and so on. The Matrix was revealed.
It felt like I'd just told her that Santa didn't exist. But I felt it was important to draw attention to the fact her world view may not be as true as she thought it was.To not get into arguments over "facts" before she had considered whether they'd been manipulated.
What a bonkers indictment of today's society, when a 13-year-old child needs to second guess reality. How can we expect future generations to have a balanced view of the world and empathy for others if they're not being served a level playing field of reality.
Loss of empathy
By pure coincidence, a few days later I attended an interesting 'think in' organised by Empathy Lab, an organisation exploring (among other things) how reading and storytelling can create a sense of cultural empathy.
We talked about many things. Is there a link between media manipulation? Can reading books increase empathy? What is the link between commercial interests and empathy? Is the steady decrease in empathy connected to the rise of online trolling?
The thing that struck me most was that there is an organisation battling this lack of empathy in the first place.
Don't just use OMGfacts and Wikipedia for research. Only trust Stephen Fry
Just like YouTube, Facebook, Google, Ebay, Amazon and all of the other social data-driven platforms, the 'truth' has been constructed around us to reflect our views of the world.
They show us more of what we like (literally) and less of what we don't. And all this because of data we probably didn't realise we gave away.
In the era of Edward Snowdon, Wikileaks and leaked celebrity nudes, the implications of casually throwing information at the internet gods needs to be tacked, and at an early age. I'm talking 8-year-olds here.
Even high-rollers like Jared Cohen, director of Google Ideas, agrees: "At the end of the day, parents maybe need to have the data permanence conversation years before they have the first sex conversation, because it's going to be relevant," he says.
Awkward conversations
What would we teach them? How do we approach the subjects without having to explain a whole bunch of awkwardly relevant subjects too, like commercial exploitation, tracking cookies, online pornography, trolling or anonymous proxy servers.
Even by talking about it, we could be making them aware of platforms they shouldn't worry about or really be involved with until 13 – but they probably are. It's a sensitive subject indeed. But sometimes you have to roll up your sleeves and get stuck in, so I've started my Top 10 Kids Media Manipulation Manifesto…
1. Realise that everything you do on the internet is being watched and stored
2. The internet learns what you like and feeds you more of the same
3. What you see is not the same as what everyone else sees. This is important
4. Be aware others probably don't know this
5. Be nice. Don't start arguments about facts. 87% of facts are made up
6. Don't just use OMGfacts and Wikipedia for research. Only trust Stephen Fry
7. Everything you post now will be visible to your boss when you're 25
8. When you're at home, your parents can see your wifi usage on the router
9. Clearing your cache won't help
10. ?
It's a good start. How would you finish it?
Read next