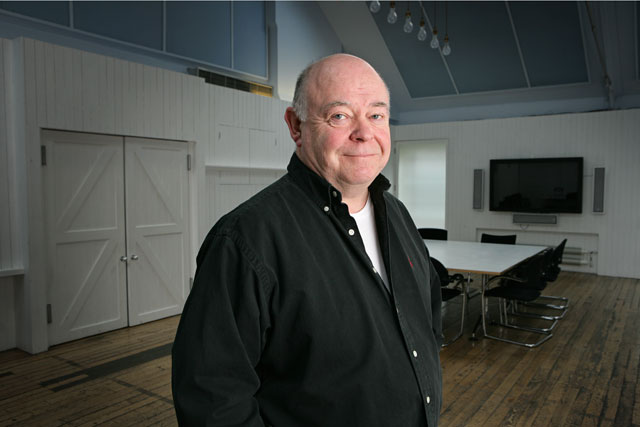 Apart from raising a cold beer to commemorate the centenary of David Ogilvy's birth, there was little else worth toasting for the Brits at this year's Cannes Festival.

Ogilvy, arguably the UK's greatest gift to global advertising, actually had little time for creative awards. He believed they distorted the business. So firm was he in his conviction that he once summoned more than a dozen Ogilvy creative and client service directors to his chateau, where he urged them to kick the awards habit and get back to basics.
Yet even Ogilvy's scepticism might have given way to dismay at how poorly British agencies performed at the global industry's annual beanfeast.
For the second year running, they failed to land a single gold Lion in the Film category.
Their haul consisted of just two silvers and eight bronze awards. It was a meagre return given that the UK's 275 entries were the second-highest total of any country. And it was a far cry from the middle of the last decade, when British agencies scooped the Film Grand Prix three years in a row.
This time, only Abbott Mead Vickers BBDO prevented a complete British humiliation by winning the Creative Effectiveness Grand Prix with its "Sandwich" work for Walkers.
Elsewhere, UK shops managed just a sprinkling of gongs, in the Outdoor, Cyber and Titanium categories. Judges in the Radio category compounded British misery by failing to shortlist any of the country's 47 entries.
At such a time, it's easy to look beyond the obvious to find reasons for the awards dearth.
Is the unwillingness of risk-averse clients to sanction bold creative work to blame, or is it all down to the perversity of Cannes juries? Did block-voting by the South Americans play its part? Do the number of scam entries prevent a level playing field?
Maybe the answer is that Cannes and the Brits are just growing apart. As Bridget Angear, the AMV joint head of planning, says: "There's a style that seems to work in Cannes - and it isn't necessarily our style."
Dave Trott, one of Britain's most acclaimed creatives, puts it even more forcefully. "To say we can't be any good because we're not winning at Cannes is a knee-jerk reaction," he declares. "We won't win if we don't play to the Cannes criteria - and a lot of this year's award-winning work is dreadful."
Campaign asked a cross-section of UK industry figures why it is going wrong at Cannes, and what can be done to put the problems right.
TIM MELLORS - WORLDWIDE CREATIVE DIRECTOR, GREY GROUP
"The days when Cannes was dominated by the British or the Americans have long gone. The Brits always believed they knew how to do it best and that juries would always see it their way. And they weren't interested in anything less than a gold Lion.
"Today, Cannes is a truly global competition where just getting shortlisted is an achievement. The British just don't seem to have the mindset to compete in this way.
"It's time they paid more attention to Cannes and to the competition's new categories, in particular. They have to learn how to win again."
GERRY MOIRA - CHAIRMAN AND DIRECTOR OF CREATIVITY, EURO RSCG
"We don't have a divine right to be top dog at Cannes forever, but it's also true that the playing field isn't always level. In the UK, we have strict rules about what we can do and our work is subject to stringent research. In Brazil, if they love an ad they run it.
"Also, we're in a creative recession that matches the economic one. Clients are relying on tried-and-trusted methods, and agencies have retrenched to such an extent that account tenure is the 'new' new business.
"Finally, we face huge competition for the best young talent. If I was a young person in Sao Paulo, I would think advertising a sexier business than if I was working in London. As the economic cycle changes, so will our fortunes at Cannes."
GREG DELANEY - CHAIRMAN, DLKW LOWE
"We shouldn't get too hung up about the British performance at Cannes, but appreciate the festival for what it has become. I thought the overall quality of what we saw this year was terrific.
"It's a result of the rise of the developing economies. Brazil has always done well at Cannes. Now it has been joined by countries such as Argentina, Thailand, the Philippines and China.
"Perhaps we're paying the price for our failure to invest in talent when we should have done. Perhaps also we need to try harder at keeping our ideas simple and expressing them as powerfully as possible, and learn from others. They have become our teachers."
ROBERT SENIOR - UK CHIEF EXECUTIVE, SSF GROUP
"It's not a case of the British doing badly at Cannes, it's just that other countries are getting good. Also, as media platforms become global, jurors come to Cannes with no prejudices.
"Meanwhile, creative ideas in the UK are being diluted by so much post-credit-crunch defensive posturing.
"I don't think it's down to arrogance, but for the Brits to win at Cannes, they need to be more aggressive, hungrier and braver. I think we deserve to win more, but it's clear that a lot of jurors, particularly those from the Hispanic markets, find UK cynicism a bit passe."
LAURA GREGORY - FOUNDER, GREAT GUNS
"As a Craft awards judge, I thought that the quality of the US scripts was sensational and in sharp contrast to the UK entries, where overall standards were pretty poor and most of the ideas were of the fast and cheap variety.
"However, I think this is a reflection of the respective economies. While it's still very tough in the UK, the US is pulling out of recession. A lot of clients in the UK want it quick and cheap. Agencies can't get approval for the better scripts - and it's not for want of trying.
"Clients are riding their agencies very hard and British fortunes at Cannes will only pick up when the economy does."
TIM O'KENNEDY - OUTGOING CHIEF EXECUTIVE, D&AD
"I don't think the British performance at Cannes has anything to do with a disappearance of talent or a paucity of it. The people who produced so much stunning work are still plying their trade, albeit in difficult circumstances.
"These things are cyclical. It only takes one brave client with one brave piece of work - such as the Honda 'cog' film - to make everybody brave. And that's not happened in recent times.
"But it's also true that there are a number of countries that were once a laughing stock producing highly credible work. They're also obsessed with collecting bits of metal - and Cannes hands out an awful lot of them."
CRAIG MAWDSLEY - JOINT HEAD OF PLANNING, ABBOTT MEAD VICKERS BBDO
"It's getting harder to win at Cannes because global standards are higher and more countries are doing better as their economies mature. But it's also true that Nike's 'write the future' could just as easily have been made by Wieden & Kennedy in London, rather than Amsterdam, and that Cannes winners such as Dave Droga reached creative maturity in Britain.
"We're in a curious situation in the UK. Our start-ups are more concerned about survival than creative awards, and many London outposts of global networks no longer have strong local offerings. Maybe there's less creative origination here.
"Our time will come again as young agencies make their presence felt. What's certain is that a Grand Prix will be worth more in future to a UK agency because competition will be so intense."
JOHN O'KEEFFE - WORLDWIDE CREATIVE DIRECTOR, WPP
"What's been happening at Cannes is indicative of the confidence that comes from working in vibrant, growing economies. I remember being a judge when China just wasn't cutting the mustard creatively. Now JWT Shanghai has just picked up the Print Grand Prix.
"We, on the other hand, are still battening down the hatches. And I don't see a Grand Prix going to Greece any time soon.
"I don't think any UK creative is thinking they will write a better ad as soon as the debt crisis ends, but the economic situation doesn't help. We just have to make the case to clients at every opportunity that creative excellence makes marketing budgets go further. That's pretty much all we can do."
PAUL SILBURN - CREATIVE PARTNER, SAATCHI & SAATCHI
"Over the next few weeks, we'll be sitting down to look at the best Cannes work and compare it with what we're doing. And I'm sure a lot of the work I see that either makes me jealous or inspires me will be from beyond the UK.
"We and the Americans don't have Cannes to ourselves as we once did. Now we have to try harder, take note of the best work and beat it. We also need to be paying more attention to the newer and less traditional categories.
"Once upon a time, UK agencies turned up their noses at Cannes and were more interested in D&AD. Now D&AD struggles for a positioning and Cannes is the one everybody wants to win."
STEVE DAVIES - CHIEF EXECUTIVE, ADVERTISING PRODUCERS ASSOCIATION
"This year's Cannes hasn't been a total disaster for the UK. Independent London was the production company for Nike's 'write the future', which won the Film Grand Prix, and four out of the ten production companies shortlisted for the Palme d'Or were British.
"There are a couple of reasons for the British not doing well. One is that the competition is getting better. Another is that, because of the recession, people are doing bitty things rather than concentrating on a big idea.
"However, agencies seem confident that they are getting back on track, with clients wanting big creative ideas, so I hope that what happened this year was a blip."