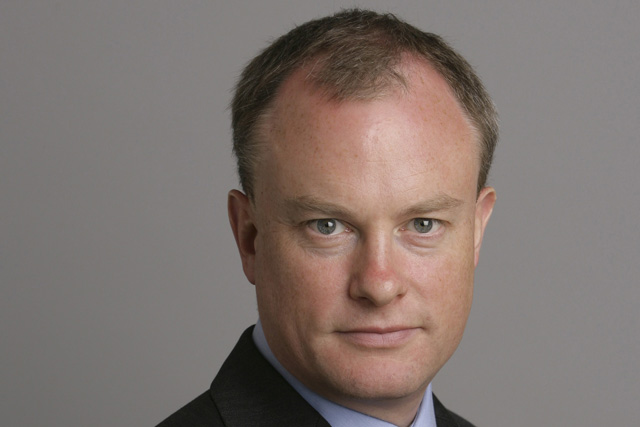 That's why I said when giving evidence to the House of Lords Soft Power Committee on 2nd December, that I believed the 'GREAT' campaign should last a decade. By coincidence, David Haigh, chief executive of Brand Finance, released a report on the world's most valuable nation brands that same day. In it, he stated that 'a strong brand has become the defining feature of success in the current economic climate. Worldwide hyper competition for business, combined with an increasingly cluttered media environment, means that a clear message carried out by a properly managed brand can provide the crucial leverage to thrive… Nations can adopt similar techniques to capitalise on the economic growth that comes with proper positioning of a nation brand'.
The best of British
David specifically praised the 'GREAT' campaign and partially attributed Britain's rise of one place in the most valuable nation brands index (to 4th) to it - in addition, of course, to the amazing events of 2012. And it was in February 2012, in advance of the Olympics, that we launched the 'GREAT' campaign in 17 cities around the world. Our vision was simple – to make the most of the Olympic opportunity to get the world thinking and feeling differently about Britain, positioning us as a vibrant, inspiring and innovative nation to visit and invest in. The campaign showcases the best Britain has to offer in order to deliver a measurable increase in revenue from tourism, inward investment and foreign students, as well as to support British exporters. At its simplest, the campaign is about generating jobs and growth for Britain.
It was then, and still is, the Government's most ambitious international campaign ever. Although other countries have longstanding tourism campaigns and have run specific initiatives around major sporting events, no nation has attempted to combine all its international activity under one brand in such a way. So in many ways, 'GREAT' is a great experiment. But it is also real and promoting Britain every week. There were 60 'GREAT' events around the world in November and this month we're promoting UK fashion in China, education in India, tourism to the French and Britain's retail offer in Russia, among other activities around the world.
Common purpose
It was critical from the start that this wasn't just seen as another Government campaign. The brand and the positioning of the campaign reflect this. We also worked with partners from the business and cultural sectors as well as many British celebrities (who are international brands in their own right) to maximise the reach and credibility. In the last 18 months, over 190 businesses and celebrities have worked with us – from British Airways, Virgin, HSBC, PWC and the BBC to Mulberry, Mini, Mclaren and Jaguar Landrover. Iconic celebrities from all walks of British life have given their support for free: David and Victoria Beckham, Lewis Hamilton, Jensen Button, Andy Murray, Sir Richard Branson, Sir Paul Smith and Dame Vivienne Westwood to name (drop) a few. All have been inspired by a sense of patriotism, a sense of common purpose as well as mutual benefit. The Royal Family have even kindly lent their support.
The figures are encouraging. The campaign has generated a return on investment of over £500m in the markets we fund activities. It is being used by our delivery partners (the Foreign and Commonwealth Office, UKTI, VisitBritain, VisitEngland and the British Council) in 134 markets. The brand itself has been valued at £100m. The Chancellor recently announced that the Government will commit to the campaign in the longer term, increasing funding by 50% in 2014-15 and 2015-16. The macro numbers tell part of the story, but locally we can also demonstrate real impact. Our recent 'GREAT' British retail week in Malaysia, led by Zandra Rhodes and Gary Rhodes, led to a 10% sales increase for the 28 participating retailers.
So far, so good. But there is so much more to do. We know that brands need to be built over time to create recognition and trust with audiences – and in a highly competitive world, 'GREAT' needs to continue to demonstrate return on investment, to remain consistent but also to adapt and flex in an ever-changing world. That is the challenge that lies ahead, but if we succeed over the next decade, we will have created a national asset that British businesses, universities, tourist destinations and tax payers will all benefit from. And I would welcome the ideas, inspiration and participation of the nation's marketers in helping win in the global race for trade and tourism.
@alexanderaiken