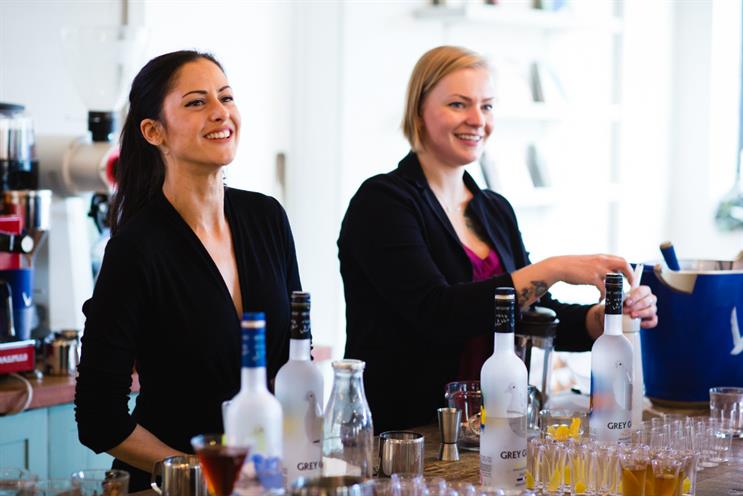 To celebrate the relaunch of Grey Goose La Vanille in the UK, the brand hosted a week-long residency from 1-7 October at London Cocktail Week (LCW).
Café La Vanille offered different ways for guests to experience and explore the rare essence of Madagascan Vanilla, including exclusive cocktail-making sessions, coffee and cocktail masterclasses for the trade and influencer-led workshops.
The workshops were designed to give consumers additional inspiration when out and about or hosting at home, to show the best ways to enjoy the spirit. For its influencer-led workshops, Grey Goose enlisted the help of experts in their field.
Anna Barnett led an event all about hosting the perfect dinner party, which involved pairing desserts with Espresso Martinis and how to lay the ultimate dinner table ahead of the festive season.
Grey Goose also worked with social media account @Food_Feels, hosted by James Thompson, who talked through his best tips on how to create the perfect picture of a cocktail when out and about. This was supported by Espresso Martini workshops with two brand ambassadors, Ambre Morin and newly appointed coffee ambassador Maja Jaworska, where consumers were taught how to make the ultimate La Vanille Grey Goose Espresso Martini.
Speaking to Campaign, Shervene Shahbazkhani, head of brand advocacy UK at Bacardi, said LCW offered another way to enjoy the best of London's cocktail scene under one roof, visit the best bars in the city at an affordable cost and experience brand immersions. Bacardi also created an activation for its St- Germain elderflower liqueur.