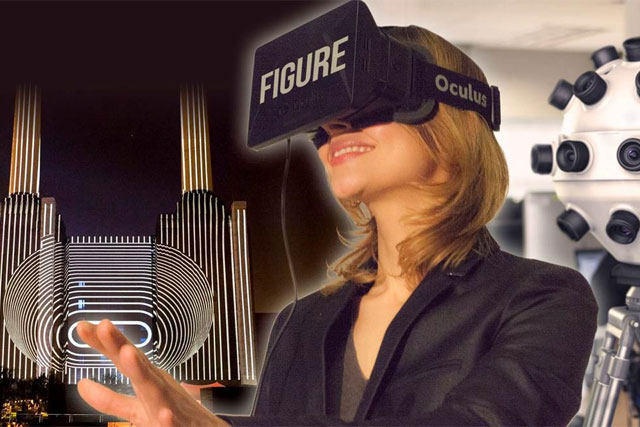 Following Facebook's recent acquisition of Oculus Rift, virtual reality (VR) is hitting the mainstream news and technology headlines on a daily basis, including announcements from Sony and Samsung who plan enter this marketplace.
Drive Worldwide's strategic acquisition of Figure Digital puts us at the forefront of creating content and experiences for this emerging technology. And, very soon, it will be in the hands and homes of early adopters, gamers and tech fans everywhere.
The future of advertising and experiential in particular is really exciting. Experience is gaining traction and what used to be a very clear division in above- and below-the-line advertising is converging.
What is becoming clear is that experiences that combine live events, filmmaking, technology, rich visual content, augmented reality, virtual reality and social are the next generation.
A major trend in the past few years is smart wearable technology. VR is set to become the next major medium for marketers who want to create truly impactful, memorable experiences that generate extensive engagement on social networks.
Figure Digital is an expert in this emerging technology. When partnered with our production prowess, visual effects, projection mapping and beautiful content creation, you've got the tools for a fully immersive, unforgettable experience.
These breathtaking experiences can, with the right tools and planning, be exploited to feed the whole marketing and comms spectrum, influencing, amplifying and enhancing entire campaigns. Put simply, integrated VR is a game-changer.
The opportunities for creating brand new experiences in this marketplace are limitless. Figure Digital's trailblazing ethos mirrors that of Drive Productions, and I believe the partnership represents the future of immersive storytelling.
Drive Worldwide owns Drive Productions, which is known for its projection mapping technology used to create stunts such as the Nokia event which "collapsed" London's Millbank Tower in 2012.
The creative virtual reality agency Figure Digital, which launched in March and has a staff of eight, will now become part of Drive Worldwide.