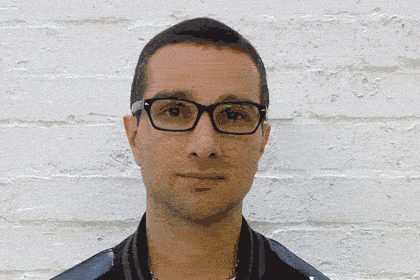 Though he hardly qualifies as the grand old man of digital, Niku Banaie is feeling his years. "I've just turned 35," the global chief innovation officer at communications network Isobar sighs. "In digital terms that's old."

Of course he's a lot younger than the early digital marketing mavens, and has a much more eclectic background. With qualifications in both economics and design, Banaie is one of that new breed of creative/planning/technologist hybrids for whom having a wider skills repertoire has proved a positive advantage in the digital era.

In the 13 years since he gained his MA in Design Studies from Central Saint Martins, Banaie's career trajectory includes stints at Carat, Naked and now a global network role at Isobar. Along the way he has picked up an IPA Effectiveness award, does regular lecturing stints on brand- and digital-related topics and garnered several Cannes Lions awards this year for Isobar's Nokia 'Signpost' campaign.

Reporting to Isobar chief executive Mark Cramner, Banaie is one of a four-man executive team overseeing the network's global clients including Nokia, Coca-Cola and Adidas. His role involves new product development, driving innovation and leading pitches, Sprite being a recent addition to Isobar's client line-up. "Niku has quietly risen to a position of real influence, initially cutting his teeth in management at Naked, where we first met him, and now with Isobar," says Nick Grime, partner at LIZH.

The digital thing nearly didn't happen for Banaie, as his primary degree in economics from the University of Bath could have led him to follow college chums into accountancy or management consultancy. But his passion for design overcame a desire to join his friends in the City, compelling him instead to go to art school. "There they were, my friends with their signing-on bonuses, and me trying to live on a student budget," he laughs.

Banaie's MA also harnessed his love of brands, and his dissertation on creating and building brands earned him a distinction and job offers from brand consultancies. "I was just about to accept one when I had a call from Carat, the media agency. I didn't know what a media agency did! But they were interested in how young people used media."

Guided by Carat mentors such as Nigel Morris, the current CEO of Aegis North America, who hired Banaie at Carat and later at Isobar, Banaie quickly realised he did not fit conventional job titles in agencies. "They gave me the title 'innovation manager' because they didn't know what else to call me," he recalls.

And here Banaie is being modest: he was Carat's first head of innovation and continuing his right-place-right-time winning streak, moved in 2003 to join Naked Communications at the height of its fame, becoming the media agency's youngest UK managing partner within three years.

Isobar came a-calling in 2008, impressed no doubt with his unusual combination of right-and-left brain skills. Asked to define himself, Banaie says he is "a good planner but equally good at technological innovation, which allows me to be versatile. These days you need that dexterity to solve issues for clients, who are gearing up for a world that becomes more digital by the day."

If Banaie is an advocate for the power of technology, he's also wary of it dictating creative strategy and "not just flogging the latest technology trend, as 99% of it won't go anywhere". One phrase Banaie uses is 'commercial creativity,' talent which an agency can achieve with "a cross-pollination of skills and industries".

As for the grandness of having 'global' in your job title, Banaie jokes with Isobar MD Mark Cridge that remote working means this moniker no longer implies air travel. But he relishes the fact that Isobar has operations in the UK, Brazil, China and the US, and that its output has truly worldwide reach, citing the fact that consumers in 80 countries contributed to the Nokia interactive 'Signpost' campaign.

It is on the Nokia account, Isobar's biggest, that the threads of Banaie's design and digital leanings have come together. The Cannes Lions awards were a career high (so far) but the brand has also provided Banaie's career comedy moment.

One ritual attached to working for Nokia is bonding with your clients over a sauna in Finland. "The first time we did this we behaved like Brits abroad - we ended up running out of the sauna and jumping naked into the holes they drill in the ice and then rolling about in the snow," he says. Banaie jokes that if he made the 2011 Campaign A-List, he may repeat the exercise, "or just buy my boss a pint. Making that list would be a humbling experience."

Though naked snow-rolling is not a conventional way to build client relationships, Banaie is pleased to say Nokia remains Isobar's core global client, business that has grown despite the recession. He argues that the downturn has brought digital to the fore, as brands seek ways of breaking through with interesting ideas. "In tough times you innovate harder," he says.

At the same time, he cautions against casting digital skills as an end in themselves, as experience in communications planning, understanding media and brands are the bedrock of good agencies. "From the word go, I never separated out digital as a discrete skill," he says.

It's advice that the next generation of agency stars would do well to heed.