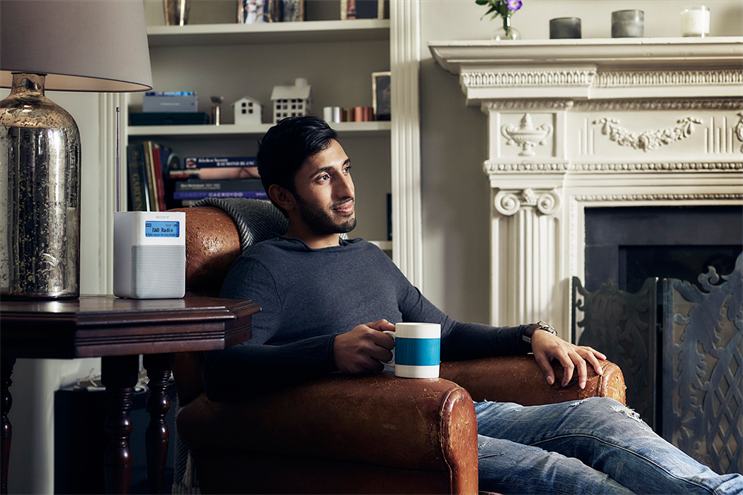 Mark Barber, planning director, Radiocentre
Follow the money. Despite being widely attributed to William Goldman's screenplay for All the President's Men, the origins of the phrase are somewhat hazy. The meaning, however, is not: follow the money and you will find the primary source of influence and power.
Strangely, for an industry that prides itself on eliciting the biggest possible effects from any given budget, the logic doesn't hold true in the world of advertising media.
In "Re-evaluating Media", Ebiquity revealed the gap between perceptions of media effectiveness and the reality as evaluated from a wide range of available evidence. The results were surprising: with the exception of TV, advertisers and agencies undervalue traditional media, especially radio and magazines. They overrate the value of online video and paid social media.
Analysis of current media spend patterns highlights a clear disconnection between the scale of investment in online media and its proven effect. Perceptions are plainly influencing media decisions over the widely available evidence. This is especially notable for radio, which is deemed the second-most -valuable medium according to the evidence, but receives the second-lowest investment overall.
If media spend is to correlate with channel effectiveness in 50 years' time, current practices need to change to overcome the unconscious bias of media decision-makers. This might come from increasingly sophisticated end-to-end agency planning systems – although these, too, are hostage to the biases of the developers that build them.
More in-depth consideration of a broader set of evidence relevant to a specific brief requires more time and, on occasions, the perspective of experience. These don't come cheap. Is it too much to expect that those advertisers constantly chasing lower agency fees will reconsider their position to allow these things to happen?
Simon Kilby, group commercial director, Bauer Media
For the past 50 years, radio's millions of listeners to any station have heard the same content at the same time. The same presenter, the same music, the same ads.
Now, though, the way people want to receive their media is changing. People are getting used to more bespoke content, created and delivered with them in mind.
And the technology already exists to personalise both the programming and the content commercialradio listeners hear.
New technology and distribution are driving podcasting growth, with podcasts expected to reach 24.5 million people monthly within three years, according to PwC.
That's already extending and personalising our audio consumption.
Combining our audience insight and the instincts of our programmers, Bauer is developing that personalisation strategy to enable listeners to have greater control and more on-demand content options that deliver to their passions.
Discoverable through strong and trusted brands, this brings a "lean-in" experience to radio, in addition to its much-loved and valued "lean-back" access. Trusted magazine and news brands have also entered the world of audio, through podcasts that further explore the topics they have deep authority on.
And just as listeners have more choice, so too do advertisers. This enables campaigns with a strong creative idea and brand identity to talk to an engaged audience with a deep relationship with the content. Bauer's Instream+, for example, enables brands to literally call out a listeners' name, target according to location or weather, and will soon be able to trigger a response to an ad. For brands, this means precision targeting, contextual relevance and brand safety.
Over the next 50 years, listeners' expectation of more personalised content will only grow. Radio and audio will continue to offer brands a way to gain attention and forge strong, personal and personalised relationships.
Jo McCrostie, creative director, Global
"Birds sing not for joy or exultation… but for immensely practical reasons. They need to advertise for a mate, mark their territory, or warn other birds of danger. With modern cities ever larger and noisier… these processes are inhibited. Some birds adapt or simply sing louder… but others cannot."¹
What an apt statement for today's media marketplace.
Media has got very noisy, hasn't it? It has adapted, evolved. But throughout this astonishing evolution there is a constant. Sound.
Wherever we are going and whatever we are doing, most of us still hear. We can't not. We don't have "ear-lids".
Audio will continue to thrive wherever it finds an audience. And that audience is everywhere and anywhere. This year at Cannes, Lions were awarded to audio that was played on highways, in shopping malls, in stadiums and even in walls. Five of the eight golds, including the Grand Prix, were awarded for work that had never been planned on a media schedule.
Audio has moved beyond traditional perceptions of radio. New technology and digital innovation are accelerating listening figures.
Smart speakers are the world's fastest-growing consumer technology.
This, in turn, is driving radio listening figures, with 89% of adults in the UK listening to radio stations every week.²
Audio is a medium that brands cannot afford to overlook. Yet, while 86% of brands continue to rely on visual brand guidelines, only 17% have audio brand guidelines. If, as comScore predicts, 50% of all search will be done by voice by 2020, then where do you think the "mute brands" will be in 50 years' time?
Birds will still be singing (louder, if they have to) to attract attention, identify themselves and mark their territory. Brands should do the same.
¹ Source: bit.ly/sadbirdsong ² Rajar figures. bit.ly/UKaudience