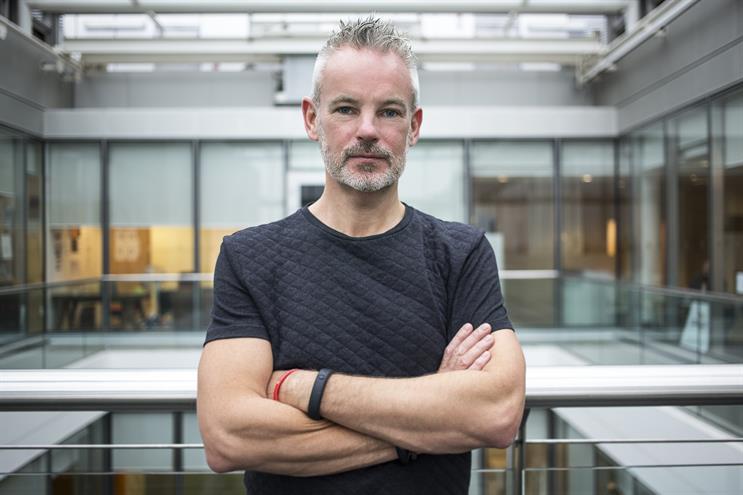 There's an intriguing irony about Leo Burnett's DMA Grand Prix-winning campaign on behalf of ex-offenders: It catches you red-handed and locks you in. This is a deserving winner of the awards show that values results as highly as creativity. The best work here really has to work.
The campaign, "second chance", was for Business in the Community. An organisation working to eradicate the tick-box that ex-offenders are obliged to check on job application forms. And it's a cause with serious effect: being unemployed means people are much more likely to re-offend – costing the UK economy some £11 billion per year.
But, of course, you don't know all that when confronted by the film. All you know is that the crazy cat video you drifted into YouTube to watch has been interrupted by one of those annoying pre-roll ads. And what's this? Some iffy ex-con asking for a job?
Skip Ad>.
But hang on, here he is again. And this time, he's got you. Scratch that, he hasn't got you. You've got you. Because you realise in shame that you have actually been caught out by your own prejudices. Like thousands of employers, you've made the assumption that he's completely ignorable. He's guilty after all, a social pariah, a hurry-inside-and-lock-the-doors-dodgy geezer. And that's the beauty of this idea. In the very act of dumping it without thought, you're exhibiting the behaviour it seeks to stop.
This is great direct marketing. At base level, it is quite literally one-to-one, shot face to camera and addressing you directly. It's also wonderfully written and economically told. And like most of the work that wins the big prizes these days, the holy trinity of "cause, innovation and concept" are there, right at the heart of it. The "skip ad" button is one of those newly arisen first world problems. And this is a lovely way to subvert it.
But more than that, alongside the very best examples of this genre, the film engages you emotionally, over-turning your prejudices and embarrassing you into hearing the guy out. (In fact, if you persist in skipping him, he gets increasingly desperate and hopeless.)
The future for direct marketing lies down this path. It used to be simply about the hard numbers. But with the rise of other measures such as social proof, social media advocacy, net promoter scores and econometrics, emotional engagement is just as important a response as picking up the phone. Because changing the way I feel is the key to changing what I do.
And as the results attest, the right people acted on the message. Seventeen organisations have agreed to ban the box, collectively employing some 175,000 people. That's justifiably a deserving winner.