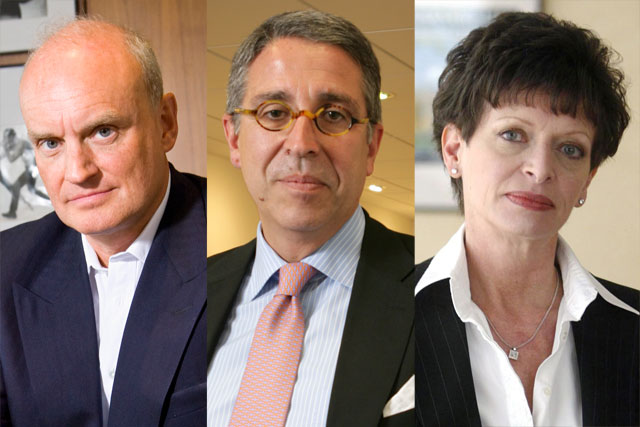 Despite tough economic conditions, the consumer magazine business held its own during the first half of the year. Total average circulation for the audited titles was stable, growing by 0.1 per cent compared with the same period during 2010.
Predictably, Barry McIlheney, the chief executive of the Professional Publishers Association, is bullish about the sector's fortunes. He says: "These figures demonstrate the continued strength of magazines in a rapidly evolving market and underline their unique ability to create a real emotional connection with audiences through their trusted and engaging content."
McIlheney also points to "innovation and creativity" driving the industry forward, especially in launches online and on mobile devices. Yet the Audit Bureau of Circulations figures show very low levels of digital subscriptions - perhaps an issue for the major publishers as they invest millions in shifting to digital formats. Of the 16 titles that received an audit for their digital editions, Men's Health, the NatMag Rodale monthly, had the highest digital circulation with just 1,746. Hello! also reached four digits with a 1,165 digital circulation. Conde Nast Traveller managed a digital edition circulation of just 102.
There may be more pressing concerns for publishers, though. Key sectors for advertisers, including women's weeklies (circulation down 8 per cent), men's lifestyle (down 4.4 per cent) and motoring (also down 4.4 per cent), suffered. On a more positive note, the news and current affairs sector once again proved a growth area, with circulation rising by 7 per cent and titles including The Economist (up 7.7 per cent for the UK edition) and The Week (up 3.9 per cent to 183,617) impressing.
Publishers also celebrated a solid performance in the key women's lifestyle category, which saw total circulation increase by 1.4 per cent. The mass-market TV listings category showed growth too - a 1 per cent rise took total circulation to 4,633,246. It was also encouraging that the home-interests category recorded a small rise of 0.3 per cent as homeowners stayed put and invested in domestic improvements rather than moving house.
That said, buyers are concerned about the performance of some key categories. Most notably in the women's weekly market, where titles including Closer, Heat and Now posted significant falls in circulation. Dominic Williams, the print and radio director at Aegis Media Central Trading, says: "There are too many magazines generally and not all of them are making money. Maybe it's time for some to shut and for some to reinvest in their product."
The men's sector has long been a concern and the first six months of 2011 continued this trend with circulation (propped up by the free titles Sport and ShortList) down 4.4 per cent. Buyers worry because even usually solid performers such as GQ lost ground. Again, Williams suggests that some of the weaker titles in this sector "should go".
What's certain is that we will witness an interesting period ahead with greater investment in digital coinciding with consolidation among the major publishers. This leads buyers to ask: how much resource will remain to invest in print magazine content?
IPC Media
IPC Media's chief executive, Sylvia Auton, believes that "as purse strings tighten, the home is becoming increasingly important", after the publisher's traditional home and leisure titles largely weathered the storm in the latest ABCs.
Amateur Gardening, with an average circulation of 39,086, was down 1.4 per cent year on year but up 11 per cent period on period. Meanwhile, 25 Beautiful Homes suffered a 3.7 per cent drop year on year with an average circulation of 107,974 for the period and Living etc was up 4.8 per cent year on year with small increases across the board in traditional lifestyle.
IPC's grown-up glossy Essentials continued its growth and once again saw the biggest year-on-year percentage circulation increase in the women's lifestyle sector - up 9.9 per cent to an average of 126,904.
Auton adds: "The difficult economic climate has made it a challenging time for most UK businesses, and while the magazine market has certainly been affected, it is nonetheless encouraging that we are seeing some clear growth in sectors that focus around the home.
"Consumers are still turning to magazines to inspire, guide and entertain and, once again, these latest results prove that IPC's portfolio of brands is perfectly in tune with consumers' needs."
Big drops were, however, felt in the women's real-life sector, with Pick Me Up! suffering a particularly brutal 18.1 per cent circulation drop year on year.
But it was the lads' mag Nuts, which is now the subject of a £500,000 marketing push, that really hit IPC where it hurts. The weekly saw a 22.5 per cent drop year on year and 19.8 per cent dip period on period.
Hearst Magazines UK
With Hearst Corporation having completed its acquisition of Hachette Filipacchi UK and merged the business with The National Magazine Company to create the new Hearst Magazines UK entity, its debut ABC proved to contain as many highs as lows.
While there was admirable stability with Red, which delivered its highest ABC with a circulation of 231,160, and Harper's Bazaar, which recorded its 11th year-on-year increase to 118,740, both Company and the newly acquired Psychologies may be in need of attention to arrest decline.
Hearst's weeklies portfolio of All About Soap, Best, Inside Soap, Reveal and Real People all recorded declines, both year on year and period on period, reflecting wider problems in the sector.
Its flagship Cosmopolitan title posted an ABC of 386,852 (down 3.4 per cent and 3.7 per cent period on period and year on year respectively) and lost ground to Conde Nast's Glamour. With the expansion of its Cosmo On Campus franchise, there is evidence that it is doing much to engage with a new and younger student market.
The arrival of Alex Bilmes as the editor of Esquire has appeared to add some stability to the title with a 0.1 per cent increase year on year to 58,218.
Arnaud de Puyfontaine, the chief executive of Hearst Magazines UK, remains upbeat. He says: "Following the acquisition of Hachette Filipacchi, our combined magazine business now reaches 47 per cent of all women in the UK, giving us a competitive edge with a unique portfolio that speaks to every age and every demographic."
BBC Magazines
Now that BBC Worldwide has agreed to sell all non-BBC-branded magazines and the rights to publish BBC-branded titles under licensing or contract arrangements to the private equity company Exponent, it is time for the latter to take stock of its £121 million acquisition.
Radio Times, which Exponent has acquired outright, posted an ABC of 901,036, down 6.2 per cent period on period and 4.9 per cent year on year. However, the Homes & Antiques and Gardens Illustrated titles, which have also been acquired outright, recorded annual increases of 6.5 per cent and 2.5 per cent respectively.
Overall, the BBC Magazines portfolio grew by 1.1 per cent year on year to 2,980,025, with subscriptions up 6.1 per cent to 940,440. Lonely Planet, which has been licensed to Exponent, delivered an impressive 13.7 per cent increase to 62,204. Top Gear, which passes to Exponent on a similar basis, posted an ABC of 190,535 - up 0.1 per cent year on year. However, Good Food was down 3.6 per cent year on year and 11.3 per cent period on period to 294,720, reflecting growing competition in the food sector.
All titles in the CBeebies portfolio, which will now be handled by Exponent under licence, recorded year-on-year growth, while Gardeners' World celebrated its 20th anniversary with an ABC of 265,328 - up 2 per cent on the same time last year. The title has also been licensed to Exponent.
Peter Phippen, the managing director of BBC Magazines, says: "I am delighted with these strong circulation figures. This is BBC Magazines' third consecutive set of ABC results showing annual growth, with particularly strong performances from our pre-school titles and Lonely Planet magazine, which goes from strength to strength."
Bauer Consumer Media
Bauer Media's chief executive, Paul Keenan, said that bundling and price promotions had caused a lot of "noise" around the ABC figures, as the group's titles took another beating, with almost every magazine in its consumer portfolio down year on year.
Its biggest faller was the lads' mag Zoo, which was down 32.1 per cent year on year with its circulation falling to 54,318. The men's lifestyle monthly FHM also fell 19.2 per cent to 155,557, while the celebrity gossip title Heat dropped 21.7 per cent year on year to 326,677 following the departure of the editor, Sam Delaney, who has still not been replaced permanently.
Keenan says: "Bauer Media's portfolio of influential and trusted magazine brands continues to engage deeply with consumers through the consistent delivery of quality products rich in editorial and commercial innovation.
"This is underpinned by our commitment to a multiplatform approach, which continues to extend our reach. By delivering powerful brand experiences for consumers, we offer advertisers greater opportunities to connect with our highly engaged audiences."
Keenan also questions whether ABCs as a measurement would continue to be as important as publishers such as Bauer further extend their digital offerings.
He adds: "We will continue to compete at the newsstands."
Golf World was the only Bauer title up year on year, with a 0.8 per cent increase, while the women's lifestyle magazine Grazia fell 3.9 per cent.
Conde Nast
It was a mixed Fendi bag for the publisher in the first six months of 2011. Its total circulation fell by 1 per cent, but there was encouraging news for Glamour, celebrating its tenth anniversary with a 0.7 per cent rise in circulation to 530,060, and Tatler, which boosted its circulation by 1.4 per cent to 87,616.
Less impressive was the performance of the women's lifestyle title Easy Living, down 7.1 per cent to 158,038, and GQ, which fell 1.5 per cent to 118,216. Vogue, Wired (recording its highest circulation of 50,150) and World Of Interiors scored marginal increases in circulation, while Conde Nast Traveller, House & Garden and Vanity Fair were down.
Conde Nast has invested significantly in iPad and other digital formats of its magazines, and will hope that, in the long term, this pays off. The publisher says that its new GQ digital app sold 6,961 copies in July.
Nicholas Coleridge, the Conde Nast managing director, says: "Print sales have shown surprising resilience, and any small print shortfalls are being filled by sales of our digital editions."
PUBLISHERS RANKED BY THEIR TOTAL ABCs

Publisher Total ABC Year-on-year Period-on-period
% change % change
IPC Media 6,100,949 -2.9 -3.1
Hearst Magazines UK 3,629,221 -4.2 -3.7
BBC Magazines 2,980,025 1.1 -0.2
H Bauer 2,903,552 -1.2 -2.2
Bauer Consumer Media 2,490,248 -11.5 -6.4
Conde Nast 1,524,805 -1.0 1.5
Northern & Shell 1,394,830 -6.9 -3.4
ShortList Media 950,061 1.1 0.4
DC Thomson 671,505 -8.6 -4.9
Egmont Magazines 516,924 -1.4 -4.1
Source: Audit Bureau of Circulations, January-June 2011
WINNERS
The Economist
Circulation: 2011 210,318
Circulation: 2010 195,244
% change: 7.7
Having added sales of 15,000 over the past 12 months, The Economist cemented its position as the leader in the news and current affairs market. The sector as a whole is one of the few that is benefiting from a news agenda dominated by social unrest, international conflict and political disputes.
Essentials
Circulation: 2011 126,904
Circulation: 2010 115,432
% change: 9.9
Essentials again posted the biggest increase in the women's lifestyle sector year on year and also grew slightly period on period. This is the magazine's ninth consecutive year-on-year increase. IPC Media claims the heart of Essentials' success is its celebration of the reader, featuring only "real" women on the cover since September 2010.
BBC Gardeners' World
Circulation: 2011 265,328
Circulation: 2010 260,133
% change: 2.0
The biggest magazine in the homes and gardens sector grew by a massive 24.9 per cent over the past six months, largely due to its seasonal nature. Nonetheless, a March redesign appears to be paying dividends given that other titles in the sector increased bulk copies to avoid year-on-year circulation falls.
Healthy for Men
Circulation: 2011 60,499
Circulation: 2010 56,356
% change: 7.4
While the lads' mags continued to see their circulations fall through the floor, some cheer was provided by the lesser-known health titles in the men's market, including River Publishing's Healthy For Men and Dennis Publishing's Men's Fitness.
What's On TV
Circulation: 2011 1,274,035
Circulation: 2010 1,209,018
% change: 5.4
While the sector managed to increase sales by 1 per cent overall, evidence perhaps that people are more inclined to stay at home, there has been a discernible shift towards lower-priced titles. IPC's What's On TV and H Bauer's TV Choice have been the main beneficiaries of this, while the private equity-bound Radio Times is suffering.
LOSERS
Pick Me Up!
Circulation: 2011 261,588
Circulation: 2010 319,305
% change: -18.1
Even in a sector that appears to be the most severely affected by the economic downturn, the six-year-old Pick Me Up! is in need of a shot in the arm, having haemorrhaged 8.9 per cent of its period-on-period circulation, compounding an 18.1 per cent fall year on year.
Company
Circulation: 2011 180,162
Circulation: 2010 217,324
& change: -17.1
Bad news for the fashion, advice and celebrity gossip title Company, which posted the biggest drop in the women's lifestyle sector. Its owner, Hearst Magazines UK, has admitted that the title remains "a challenge". To meet this challenge, action is needed to reverse the decline.
Heat
Circulation: 2011 326,677
Circulation: 2010 417,163
% change: -21.7
Having reported the largest decline in the largely moribund celebrity sector (notwithstanding Hello!, which showed commendable stability), Heat is struggling to replicate its success from the early noughties. It has been without an editor since February and a fresh editorial direction may be required to stop this slump.
Men's Health
Circulation: 2011 218,368
Circulation: 2010 245,754
% change: -11.1
Two years after overtaking FHM to become the number-one paid-for men's magazine, Men's Health is in danger of running out of puff. While it remains the most popular paid-for title, 11 per cent-plus falls both period on period and year on year show that it too is not infallible to economic conditions and, perhaps, changing tastes.
NME
Circulation: 2011 29,020
Circulation: 2010 33,875
% change: -14.3
The music magazine sector suffered heavy sales falls across the board, but it was IPC Media's flagship music title, NME, that suffered the worst. Dropping below the 30,000 mark, NME's continued decline resulted in it posting its lowest figure since the ABC started auditing sales in 1954. However, its investment in digital channels may partly explain this.