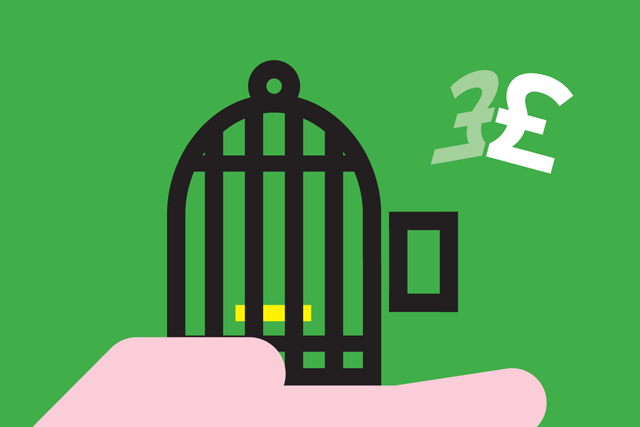 As the country basked in the glorious summer heat during July, a few rays of sunshine also broke through to brighten the weatherbeaten UK economy.
The IPA's quarterly Bellwether Report, canvassing the mood of UK marketing directors, reported the strongest boost to marketing investment in nearly six years. It found 22% of companies were upwardly revising budgets, resulting in a positive net balance of 7.3%, the highest since the third quarter of 2007.
Rightly or wrongly, when you're under pressure, you feel you can only do things that will give you an immediate return.
It follows similarly upbeat news from other respected barometers: the International Monetary Fund lifted its UK economic growth forecast to 0.9% for this year, while Ernst & Young's ITEM Club report described the UK's situation as "much more positive" and predicted growth would reach 2.2% by next year.
So, after five years of austerity and cost-cutting, can marketers finally prepare for better times ahead? IPA director-general Paul Bainsfair thinks so. "Companies are beginning to shake off the cloak of recession and are becoming more confident," he says.
New mindset
If the economy does finally awake from its slumber, marketers may be required to adjust to a new mindset, just as they did at the onset of the credit crunch.
One of the biggest changes, claims former PepsiCo and Bupa marketer Fiona McAnena, would be an upturn in experimentation and a lessening reliance on instant, measurable results.
"There's been an expectation on marketers to prove that everything they do has a payback," says McAnena, now a partner at consultancy Clearhound. "Rightly or wrongly, when you're under pressure, you feel you can only do things that will give you an immediate return. It takes courage to say 'We are testing and learning', but sometimes the value is in what you learn."
She believes marketers will feel emboldened to try out more complicated and innovative projects where they must "go backwards before [they] go forwards", and that investment in marketing training is likely to receive a much-needed boost.
Different innovation
Dom Grounsell, marketing director, personal, at RSA Group, also predicts that an economic boom would prompt a "different type of innovation" to that pursued in austerity Britain.
The former Unilever and BT marketer argues that recession can "sharpen skills" and lead to the discovery of channels that might have been overlooked "when thinking big", but also believes that open-minded creativity flourishes in more prosperous times.
Marketers would be foolish to simply 'reignite' old strategies used before the downturn

.
He adds: "In times when you have a large budget, and you have a lot of discretion about how you spend it, there is undoubtedly a huge amount of creativity in the marketing space as people explore new channels and have the freedom to test and learn in an open way."
However, Grounsell warns that marketers would be foolish to simply "reignite" old strategies used before the downturn, as the consumer environment has changed significantly over the past few years.
Old methods
Chris Hirst, chief executive at WPP-owned ad agency Grey London, agrees that marketers who are eager to return to old methods must be conscious that consumer habits may have altered for good.
"If there is an upturn, it will be interesting to see how quickly consumer behaviour changes, and how burned we have been by all that has happened," he says. "What do we consider to be normal: has this been a blip and 2006 was the norm, or is it the other way around? This is something marketers will need to respond to."
Hirst adds that he expects consumers' "mix and match" attitude to value, which fuelled the rise of discount retail brands such as Aldi and Lidl, to continue in spite of any potential economic upturn.
Starved of positive economic news, any encouraging indicators will be lapped up as a sign that, finally, the UK is entering recovery mode. Marketers will be rubbing their hands at the prospect of bigger budgets, but they would be wise not to try to turn the clock back.
The sun looks set to shine on the UK economy once again, but those beams could reveal a landscape irrevocably different to when the clouds gathered five years ago.