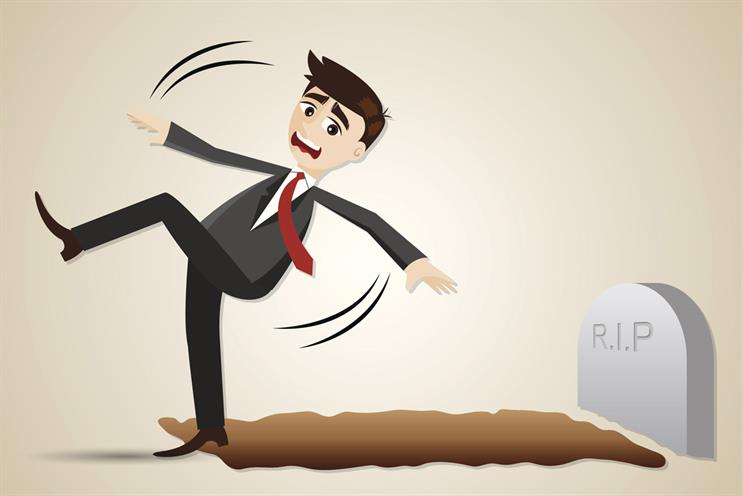 When Procter & Gamble acts, other brand-owners take note. So its decision to scrap the role of marketing director and rename its marketing function as "brand man­agement" – Roisin Donnelly, P&G's corporate marketing director for UK and Ireland, becomes brand director for Northern Europe – has raised many an eyebrow.
Does P&G's decision signal the death of the marketing director as we know it? And what has changed that a marketing-led business such as P&G should choose to abolish the title? Well, perhaps there is no need to get so carried away.
"The role of the marketing director is not dead – quite the contrary," insists Patrick Barwise, emeritus professor of management and marketing at London Business School. "P&G's decision reflects how marketing, and a marketing director's influence, needs to be increased to ensure that the brand promise is consistently delivered."
Jonathan Earle, head of customer strategy and development at O2-owner Telefónica UK and formerly chief marketing officer at Telefónica Europe, agrees that it is a reflection of how a marketer's role is changing.
"This change is not just one to 'brand', but more to end-to-end account­ability, where it takes in profit and loss, commercial, brand, business intelligence, communications, proposition, product development, execution and social," he says.
Growing responsibility
While Earle does not believe that too many in the industry will get hung up on changes in job title, he disagrees that the term "brand director" conveys the size and scope of a marketer's role in the digital age, including growing responsibilities for data, technology and customer experience.
The title 'brand director' feels like a reductionist move, as it implies that the focus of marketing is limited to advertising and conceptual brand strategy

.
Others, such as Dominic Grounsell, marketing director, personal, at insurer RSA, also believe the title brand director does little to reflect the true value of marketing to an organisation.
"The title 'brand director' feels like a reductionist move, as it implies that the focus of marketing is limited to advertising and conceptual brand strategy," he says. "Outside the marketing-led world of FMCG, marketing has to continually show that it can play a bigger role beyond its traditional comms focus."
Grounsell adds that, were he a brand director, he would not be taken as seriously in the upper echelons of the business, due to the perceived narrowing of focus and challenges linking "branding" to financial performance.
Backward step
So is the phasing-out of the marketing director role bad news for marketers? P&G's decision is a backward step, according to Saj Arshad, marketing, sales and strategy director at Bupa. It "devalues" the role that marketing as a true commercial discipline can have, he argues, and serves only to reinforce a belief that marketing equals the "colouring-in" department.
"Organisations that are making this move are in the packaged-goods space, and in that sphere it may make sense," says Arshad. "However, in a service business such as mine, marketing leads the customer and commercial narratives internally. To allow ourselves to be relegated to marcomms is a major step backwards."
P&G's shift highlights the need for marketing directors to ensure their role goes beyond narrow, functional marketing – spending their budget on ads and promotion, using insights to ensure the whole organisation is customer-focused.
The use of the title of brand director in place of marketing director may make sense for businesses where marketing is primarily focused on brand development and brand-building – or, indeed, companies that split brand leadership from the other elements of the marketing landscape.
Nonetheless, on this issue at least, other brand-owners may not follow P&G's lead with quite the same enthusiasm as they have in the past.