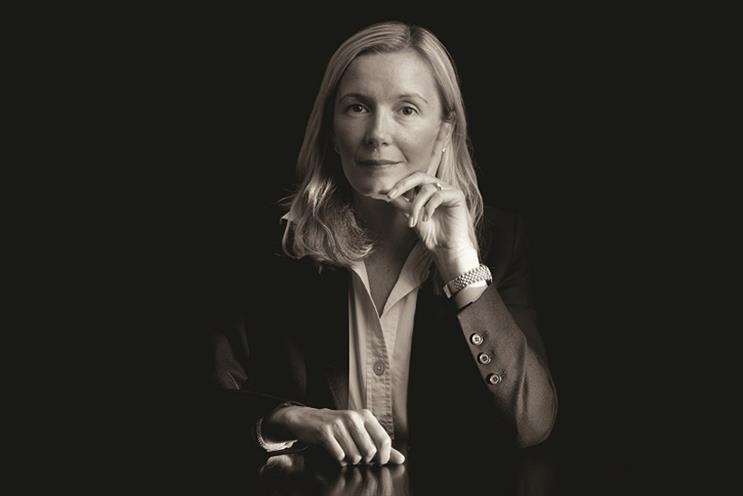 This weekend I'll be taxi-mum, running my two children to and from their activities. I'll probably tackle the garden, cook Sunday lunch, flop in front of the TV with my husband, and, wearing my CEO hat, read through CVs for the great talent we're looking to hire.
I'll also toast the remarkable Suffragettes in celebration of International Women's Day for helping to make this happen for me as a woman. We've come a long way… but still have far to go.
Women influence 80 percent of buying decisions
The Cannes Festival has just launched The Glass Lion to reward outstanding efforts challenging gender biases, judged by the legendary Cindy Gallop. It wants to ensure that our industry and the work we create not only more accurately reflects the world around us, but actively changes it for the better.
This got me thinking. "You can't be what you can't see - and how we market to women is critically important," said Facebook chief operating officer and Lean In founder Sheryl Sandberg. In the UK alone, women influence 80 percent of buying decisions and by 2025 are expected to own 60 percent of all personal wealth. Yet brands and even politicians [think pink minibus] can still get it wrong.
Genetically different perspectives
The truth is, male and female decision-making is very different. When it comes to shopping, men have very technical needs and want instant fulfilment. Need a pair of jeans? I'm off to Gap. Women want endorsement and confidence through conversation. They look at practical, aesthetic considerations and make lifestyle choices. Buying a sofa? Men shoppers look at functionality.
Women are growing younger: 30 is the new 21, 40 is the new 30, and women aged 60 plus see themselves as vibrant and purposeful
Women ask "will it suit my life-style, is it an easy clean?" Ikea is spot on – brilliantly turning showrooms into life. Meanwhile, the male TV shopper will pore over technical specs while the female shopper wonders whether it will actually fit in the room, is it suitable for the children, how easy is it to install?
Clever brands that sell well, know where to focus attention. Their insights mean they truly understand how people shop, and understand the nuances between marketing to men and marketing to women. They also understand the growing purchasing power of women.
Take Aston Martin, for example. It's estimated that 60-80 percent of car buying decisions are made by women. The up-market car manufacturer is tapping into this with plans to broaden its range of cars to attract more female buyers.
Marketing to older women is also getting smarter. Women are growing younger: 30 is the new 21, 40 is the new 30, and women aged 60 plus see themselves as vibrant and purposeful. Just look at Helen Mirren – the new face of L'Oréal. According to the seemingly ageless Christie Brinkley, now 61, in Entertainment Tonight, all the talk about age is overrated. "I think that ultimately your age is determined by your attitude, it's not the number, it's not how many wrinkles you have on your face. It's the energy that you project."
Yes, our world is changing, and yes, the growing power of women should be acknowledged. Brands that capture insights into how women think and act are the winners in modern 21st century marketing. Thank you Emily Pankhurst for helping us on our way.
Brands getting it right
Dove's 'Campaign for Real Beauty' has changed the face of the beauty advertising industry and has rightly been named number one ad of the 21st century by Ad Age.
Apple is a great example of a successful brand with universal appeal; the beauty of its designs, ease of use, and intuitive features appeals to women and men alike.
Nike talks to women to understand how they relate to sport, and decisions they make when purchasing sportswear. The result is advertising that emphasises how sport fits in with women's active lifestyles.