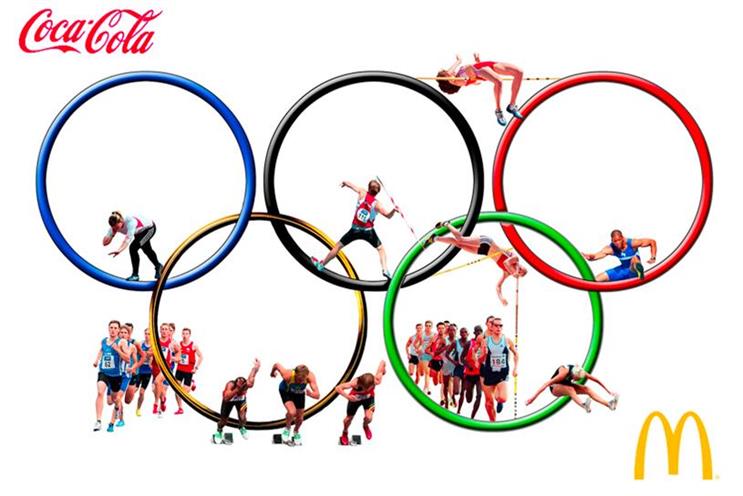 McDonald's surprised many last week when it ended its contract with the International Olympic Committee three years early. The move brought to an end a 41-year relationship between the Games and the fast food brand.
Campaign asked three sponsorship and brand experts for their views on the decision.
Rupert Pratt, director at Mongoose Sports & Entertainment
Cutting a partnership short is unusual, except for breach of contract by either party. The official statements have been about a mutual parting of ways which is normally corporate PR spin, but ironically probably the case.
This boils down to one of the core principles of sponsorship: enhancing your brand image by association (which was ultimately all the IOC was selling). Quite simply, these two brands don't love each other anymore and after 41 years their businesses have moved on.
Previously, the IOC was criticised for its association with a fast food chain, but more recently McDonald's has questioned its association with the IOC, which has reacted too slowly to the perception of its own brand and reliance on a successful commercial strategy focused on emerging economies and profile hungry governments.
As part of a restructure McDonald's has cut its losses, saving money and energy on activation costs. The IOC, with 12 TOP (The Olympic Partner) companies – and Intel rumoured to join – maybe needed to streamline and start courting a new and more enthusiastic sponsor for the category.
Interestingly McDonald's didn't cut their FIFA partnership, which has had longer term and more high profile issues and of whom they were publicly critical in 2015: an indication of the power, reach and relevance of football in a content hungry world. The IOC, no longer able to rely on the power of its brand or staging the greatest show on earth, needs to rebuild the power and heritage of its brand equity, not compromising on its USP of clean stadia, and evolve to become more relevant in a digital, data and content distribution world.
Steve Martin, chief executive of M&C Saatchi Sport & Entertainment
It has probably come from both sides, I suspect, and there will be multiple factors involved.
First, there's got to be an opportunity-cost aspect; McDonald's will feel the fees they're paying to the IOC are better used elsewhere. They will want to spend a bit more wisely and control their own destiny – speak directly to consumers, rather than using that third party.
The way these fees are structured, they get vast contributions from local markets. They'll be activating in about 100 markets. That's probably an average of £2m-£3m in each market. But there's a feeling that the Olympic brand is going through a lot of change, and the markets are kicking back a bit. They want to use that money in other ways.
It's also difficult to activate an Olympic sponsorship over a four-year period. The relationship only really becomes useful and relevant six to 12 months before the Games themselves.
The sponsors all did very well from London 2012. But there's a very strong commercial base for the Olympics here; fast forward to Rio and that just wasn't a success from a commercial point of view. For the next few Games, though – Tokyo, and then potentially Paris and Los Angeles – they're going into much stronger territory, meaning this is still a really attractive opportunity. If I was advising a big client, I'd say, yes, you've got to have a look at it.
The Olympics has a challenge in itself to ensure they're creating the right platform for big sponsors to keep it attractive, and make sure it doesn't become an event with only Chinese brands.
Chris Arnold, founder of Creative Orchestra and author of Ethical Marketing & The New Consumer
While McDonald's suffers from being associated with obesity – the very opposite of what the Olympics symbolises – it remains a favourite with millions globally. The brand has seen steady growth in the UK.
Did someone ask a simple question: "When you are as globally recognised as Coca-Cola, Mickey Mouse and Madonna, do you actually need to sponsor the Olympics?"
The answer is probably no. And it will release millions into the marketing budget.
I doubt it'll have much effect on other big brands wanting to step in – sponsorship of big events is often more about corporate vanity than marketing.
As consumers change their habits, McDonald's is desperate not to get left behind and has already developed an easy order app and has trialled home delivery.
As consumers also look to healthier eating, the brand finds itself in a delicate position. It is fast food, but wants to shake off the negative image and reinforce positive food values. Essentially it needs to win trust.
McDonald's is also desperate to engage customers more. Here lies a challenge. I may like a McDonald's occasionally, but do I want to integrate them into my life?
I think they are right to move on from the Olympics and focus on the new challenges that will secure their future. Doing the same old thing decade after decade is not the way forward in today's fast changing and demanding markets and McDonald's needs a fresh new approach to its marketing.