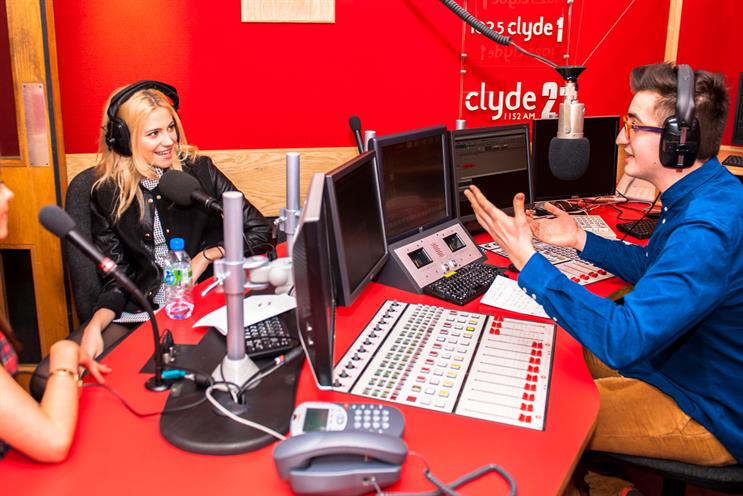 When Mark Twain wrote "I have never let my schooling interfere with my education", he was in an era of tremendous change. New modes of transport had opened up the world and travel was the way to learn – this was the era of Phileas Fogg going "around the world in 80 days". Today, the big change is digital and how we interact with the world; and, just like then, many have been left behind.
Traditional media owners are moving into education with a view to nurturing the minds of business people, students and the public. For many, there's an eye on the bottom line, too, as training courses open up potentially lucrative new revenue streams.
The latest addition in this space is Bauer Academy, a scheme from the home of Heat, Kiss, Grazia and Absolute Radio that will offer 1,000 media hopefuls the chance to learn some tricks of the trade at various centres around the country from next month.
The Bauer Academy director Courtnay McLeod says that the project, which is fully funded by Creative Skillset, is highly immersive and committed to finding the best talent. She adds: "Of course it sounds like a good thing to do, but there are sound business reasons for doing it too – we have to reflect our audience. It is not just about doing the right thing but because it makes commercial sense."
As well as the corporate social responsibility side, Bauer Academy will carry out tailored media training for corporate clients, which should be rather more lu­crative. "There will be areas of the academy that have to make money – I won't shy away from that. We work with corporate clients, and a big part of the project is with corporate training – tailor-made learning packages," McLeod says.
The rival radio giant Global, meanwhile, is set to launch its grand-sounding Global Academy University Technical College in September 2016. The new college will offer GCSEs and A-levels in a joint venture with the University of the Arts London, but with a heavy skew to media training. WCRS and PHD are among the businesses to support the scheme.
The Government-backed university technical colleges are run as charities but can decide their own fee and payment structure, so Global is in a position to find talent and make some money from the venture.
In publishing, the Financial Times has its business-training school, launched with IE Business School in Madrid (Spain's version of the London School of Economics), which is hosted at a number of universities around the world. Naturally, it's on-brand: it hopes to attract executive-types by hosting courses in Arabic, English, Mandarin, Portuguese and Spanish. The FT and IE Business School will share the benefits of course subscriptions.
Meanwhile, courses at Google's training academy cost from £1,391. Squared gives the search giant the chance to find new talent and drive more people to use its products and services, as well as increasing brand value.
The marketing and advertising analyst Bob Willott sees trends emerging around training that could leverage media brands' heritage and help forge long-term relationships.
He said: "It will be worth pursuing, to the extent that loyalty can be built or reinforced by 'member' services like training, or that training can become a meaningful revenue source. However, the prospect of training services becoming significant profit centres in their own right seems fairly unlikely in the short term."