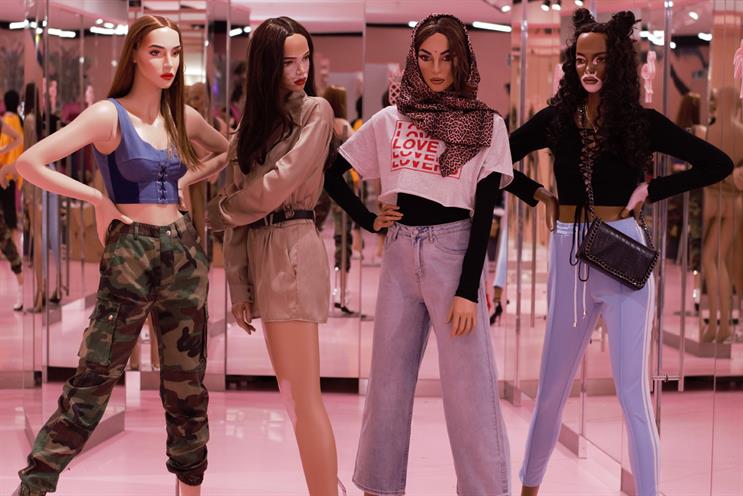 Fashion brand Missguided has focused its brand campaigns on encouraging positive body image attitudes.
To further underscore this, the brand introduced a range of mannequins representing diverse ethnic backgrounds. Created in-house, the brand hired makeup artists to add natural body features such as stretch marks and vitiligo. The mannequins created are exclusive to the brand.
The mannequins are part of Missguided's ongoing campaign, #makeyourmark, which was launched in December 2017. As part of the campaign, the brand pledged to include stretch marks and other industry perceived "flaws" in their model imagery.
The brand's decision to stop retouching model's stretch marks has received a strong social media support with more than 122,000 Instagram likes and 3,040 retweets in response to their posts.
Calling on their followers to join the #makeyourmark movement, the brand has already seen 3,374 uses of the hashtag across their social media channels.