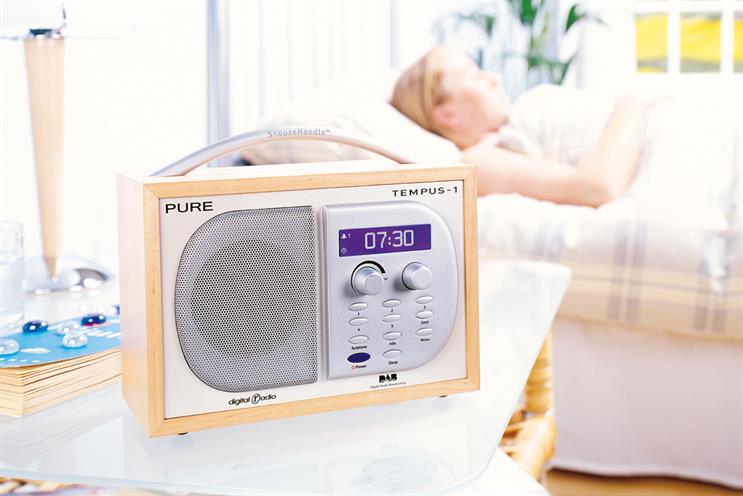 As a medium, radio has been under threat more times than you can shake an aerial at.
They said movies would kill radio, but they didn't. They then said radio would die at the hands of TV, VCR, the internet and personal music devices. Somehow, it is still around – with millions of listeners and devotees all over the world.
What has happened in our increasingly visual world, with the proliferation of screen-based advertising, is that brands and agencies have begun to doubt their ability to create effective advertising for a sound-only medium.
I have been lucky enough to talk and teach radio advertising in about 35 countries over the past ten years, from Chile to China, Sri Lanka to Slovenia, Ghana to Germany. I know that radio, when done well, can be a continuation of the strongest form of emotional bond.
The one thing common to all these countries is that radio advertising is perceived to have creative issues. Even ad agencies seem largely unsatisfied with the radio spots they create.
The observation is supported by facts. Radio continues to be the least-represented traditional category at the Cannes Lions International Festival of Creativity, accounting for only around 8 per cent of total above-the-line entries.
Agency creative directors are responsible for deciding which of their work should be entered for Cannes, which is the most prestigious creative competition in the world. And it is very expensive: in 2014, each film (TV or cinema) entry costs €675; Film Craft, €595; Press, €430; Outdoor, €430; and Radio, €425.
In the UK, there are about eight times more Cannes Film entries than Radio ones
Submission numbers suggest that the world's creative directors are three to four times prouder of their press and film activity than of their radio work. They are even less proud in the UK, where there are regularly about eight times more Film entries than Radio ones. And, in the US, the Film-to-Radio entry ratio is closer to 10:1.
For those who feel that awards are about creative ego, not business, I refer you to The Case For Creativity by James Hurman. In his book on 15 case studies, he finds "without exception" that brands that have been named Advertiser of the Year at Cannes have witnessed record market performance in the year leading up to the award.
The problem is that most creative teams working on TV or cinema briefs – all things being equal – will not create the same commercial you've made before. Why? Because film advertising has evolved, as have consumer tastes and attitudes; technology has improved, styles have changed; you'll have seen and been influenced by the winners at the awards shows.
Your job is to produce work that is as contemporary or even ahead of its time as factors will allow. It is what drives the advertising business.
Yet the same creative team given a radio brief will likely write the same radio spot a copywriter could have created 20 years ago. Why? Because radio ads have not evolved in terms of skills, attitude, approach and desire to be ahead of the curve.
There can be no passion without skill, no obsession without expertise. The lack of radio skills brings with it a corresponding lack of desire to explore new ways of doing commercials. It is sad, but also true.

Tony Hertz is the creative director at Tony Hertz: Radio & Brand Sound