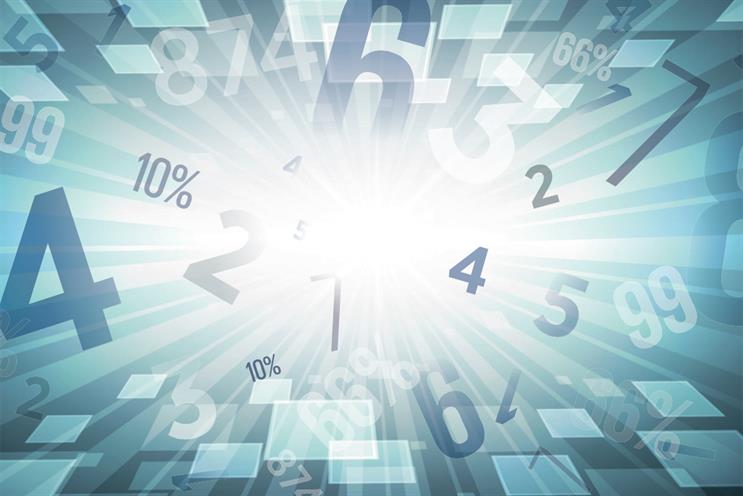 Data is meant to be the media industry's gold standard in the digital age. It should make adspend more accountable and efficient. But the explosion of data has caused problems too.
Media companies have struggled for years to agree on common standards of measurement, while issues such as ad-blocking, fraud, bots, video viewability and rebates continue to emerge.
Just ask Megan Clarken, the president of product leadership at Nielsen. "Confusion", "silos", "friction" and "difficult" are among words that crop up as she talks on a visit to London.
One example of the challenges of digital is that Nielsen has not published data about online adspend in the UK for more than a year. Charlie Lockett, an associate director at MediaCom, describes Nielsen's old digital data as "utterly hopeless".
Nielsen, which works with Campaign on the School Reports, published last week, knows it needs more authoritative online adspend figures, particularly across mobile and apps, and has been reviewing its methodology. The lengthy process shows how complex it has been.
For Clarken, it reflects a wider shift in what the media industry wants globally. Once measurement was done in silos for each medium – TV, press, outdoor and so on. But "the lines of demarcation have faded", she says, and clients want "comparable metrics" across channels.
But Clarken notes that the way every minute of a broadcast TV audience is measured is very different from, say, a three-second view for an online video.
She claims there have been greater advances in the US, where Nielsen launched Digital Ad Ratings in 2010 – it offers digital metrics that are comparable to gross rating points used in TV.
"It brought accountability and was a catalyst for driving up digital adspend," Clarken says. "Advertisers are now guaranteeing DAR – it's a serious currency." And if a media owner fails to deliver a promised audience, it will agree "make-goods" based on DAR: "Confidence comes from advertisers knowing they are getting what they are paying for."
DAR is available in the UK but "the market hasn't moved to trading against it", and Clarken claims that this has meant planning and buying is not as effective as it could be. "The DAR data indicates to us that only 40 per cent of buys against age and gender are meeting that target [in the UK]," she says. "Sixty per cent of those buys are waste." In the US, 70-80 per cent of buys meet the target.
Lockett won't comment directly on those numbers. But, as a user of DAR, he concedes it has some value – if only "as a way of validating the success of our activity targeting the audience we want".
Nielsen faces scrutiny about its own data, including audience ratings it compiles for the US TV industry. Sir Martin Sorrell, the chief executive of WPP, which has invested in Nielsen's rivals comScore and Rentrak, has criticised Nielsen because the ratings do not include a lot of time-shifted and video-on-demand viewing. Clarken insists her team is working to "evolve" the ratings system and has had "positive conversations with Sir Martin".
Clarken takes a long view about problems such as ad-blocking and bots. "A crisis comes up, then it's overcome," she says. "I do believe standards will settle down."
Questions remain about digital adspend. "It's very, very difficult in a programmatic world to work out how much people are paying for activity," Lockett points out.
But Nielsen's estimates still matter because it is, at least, an independent referee at a time when media buying and rebates are under scrutiny, particularly in the US. "We talk to trading desks and we use public data such as ratecard [prices]," Clarken insists. "We try to get as close as we can."