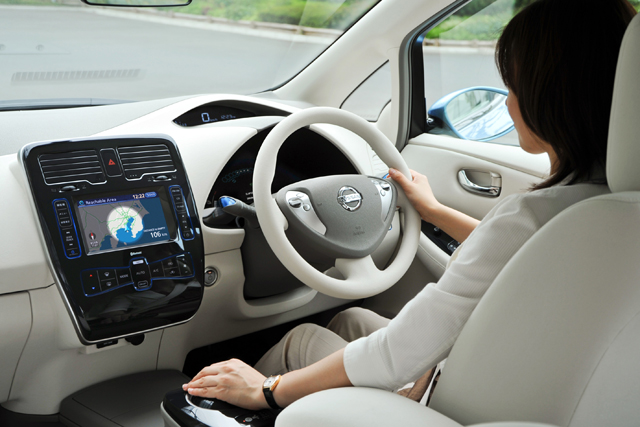 Speaking exclusively to Marketing, chief planning officer and executive vice president Palmer said the Japanese manufacturer is reshaping its approach to marketing to help target women "dissatisfied" with the automotive industry.
Referring in particular to female consumers in recently-emerged and emerging economies, Palmer (right) claimed the "empowered female" is either responsible or has significant influence in approximately 70% of all global vehicle purchases.
He added: "Women have much more power and say in the choice of the family vehicle. Looking specifically at the US, about 70% of US females are dissatisfied with the process of purchasing a car, and about 50% are dissatisfied with their car.
"We have a huge empowered segment which we as an industry are not particularly satisfying, and a key trend for us is reaching that new generation."
Growing population
Palmer added that Nissan was also keeping a close eye on the diverging interests of a growing elderly population and a younger generation more in tune with technology and social media.
"The fact is that people are living for longer, they are mobile for longer, and they need their independence for longer. In the context of that customer, developing technology such as the autonomous car is very interesting," he said.
"At the other extreme, you have the late-Gen Y's or Gen Z consumers, where there is an impact of technology in their behaviour. They are very comfortable with social media, and expect that social media in the vehicle, so there is a thrust towards more connected cars to help target Gen Z," added Palmer.
We now have the ability the bring the voice of the customer into the planning process before we've started producing a car.
Speaking about last month's agreement with agency group Omnicom to create a single global agency hub serving the marque, called Nissan United, Palmer said it was vital to implement greater "clarity and consistency" in its regional marketing.
"We wanted to be able, at a global level, to dictate the manner and feel of our above- and below-the-line activity, and ensure that is faithfully replicated into each region. Customers' tastes and perception is different region by region, but we wanted to make sure there is a common DNA wherever you go in the world," said Palmer.
Nissan has also benefitted from the creation of a single "marcomm" division, which interacts closely with the brand's product development team, claimed Palmer.
"We now have the ability the bring the voice of the customer into the planning process before we've started producing a car. It means that, five years before the production of a vehicle, we can start to create the story of the vehicle."