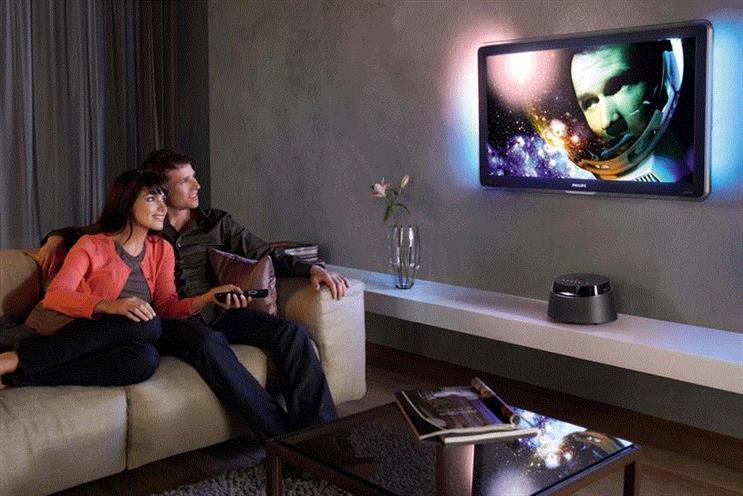 The European Commission is proposing to relax restrictions on television advertising across the European Union. Channels are currently allowed to air no more than 12 minutes of advertising an hour – that's 20% of broadcast time. Under the new proposals, ads would still be restricted to 20% of broadcast time, but this would be applied across most of the day, between 7am and 11pm, rather than to each individual hour. Channels would be able to concentrate their advertising more heavily in some hours than others, as long as it added up to no more than 20% of broadcast time during the whole period.
The proposal is still at the early stages, and will be debated by the European Parliament and national governments. If it does pass in its current form, and works like the EU's current television regulations, it will act as an upper limit for advertising across the EU, under which national governments will set their own limits. It will allow, but not require, the UK to loosen its restrictions on advertising time.
UK regulations are currently more restrictive than the EU's upper limits. While channels in the UK are allowed to broadcast 12 minutes of advertising in individual hours, advertising time has to average seven minutes an hour across the whole day for ITV1, Channel 4 and Channel 5, and nine minutes an hour for everyone else. The last time Ofcom reviewed these regulations, in 2011, it decided there was no reason to change them. If the new proposal came into force, Ofcom may take the opportunity to look at them again, but there is no guarantee that it would decide in favour of loosening its restrictions – and if it did, that it would go as far as the EC proposes.
If Ofcom did decide to follow the EC lead, then channels would clearly be tempted to air more ads in peak, when most people are watching, and balance the books by airing fewer ads in the late morning and early afternoon. There will be several reasons, though, why broadcasters should be wary of piling on the ads in primetime.
Television is still the most important display medium, despite the inroads made by the internet, with unparalleled capacity to build brand awareness and convey brand values. This capacity, however, suffers diminishing returns: the more ads viewers are exposed to, the less effective each one is. Increasing advertising clutter makes each ad less valuable to advertisers.
Increased clutter also makes viewers less likely to watch the ads. As well as the traditional responses to ad breaks – making a cup of tea or clicking the remote – viewers now have the whole of the internet at their fingertips, and the longer the ad break, the more likely they will be to pick up their smartphone or tablet. An ad-heavy environment will also encourage more viewers to pre-record the content they're interested in and fast-forward through the ads.
Television channels face more competition for consumers' attention than ever before. They should therefore think very carefully before they risk boring viewers and eroding the impact of their ads, if they are given the opportunity to do so.
Jonathan Barnard is the head of forecasting at Zenith