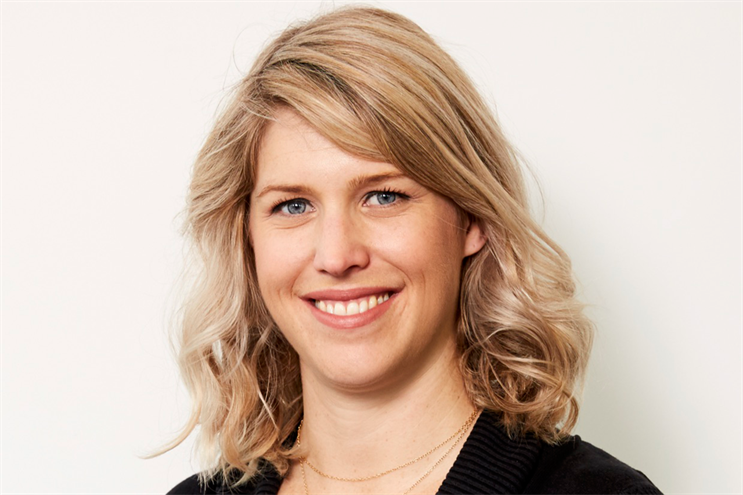 Now is the perfect time for marketing, media, tech and creative to come together, says UK general manager of Media360's headline sponsor The Trade Desk, and TV is still central. Keynote speaker Anna Forbes reveals five insights for the future to Campaign.
1 It's vital we share best practices
With the ever increasing digital ad-spend and the growing number of ways for brands to reach their audiences, everyone must ensure advertising is good for consumers while being as effective as possible. Key to this is a transparent and open supply chain. Only by collaborating and sharing information between different operators can we guarantee a good advertising experience – serving ads that are creative, innovative, relevant and non-obtrusive – and maximise return on investment for brands.
2 Data is brilliant but overwhelming
The biggest advantage and the biggest challenge for today's marketers is actually the same thing – the sheer amount of data at their fingertips. With insights on everything from completion rates to device preference to location, the amount of information that marketers can access to inform campaign decisions is exciting – and overwhelming.
If advertisers don't have the right tools, they aren't able to digest vast volumes of data and find actionable insights. That's why we help marketers harness these insights at the click of a button. It not only frees up advertisers' time but enables them to harness data patterns in an intelligent and commercially effective way.
3 Some marketers still don't know what's working
Brands have skilled up on digital advertising, meaning they're now more able to ask the right questions of their partners. And the good news is that, as a result, many of those that aren't transparent aren't maintaining market share.
But there remains work to be done. The walled gardens retain significant power over the market, yet don't share many key metrics on ad performance – meaning it's impossible for marketers to know how well their campaigns are working. Which is why we're seeing growing advertiser appetite to diversify beyond the walled gardens and invest in the open ecosystem. The Trade Desk has always been an ambassador for transparency, so it's great to see the growing demand from across the industry to improve this.
4 Personalisation is coming of age
Personalisation has come on hugely in the past few years because of the data and insights that are now more readily available. This change has led personalisation to mature substantially – it's currently in a really exciting place. Advertisers can serve super relevant ads to exactly the right people when they're most likely to be receptive.
But the industry mustn't get ahead of itself; there's a fine line between helpful and creepy ads. We must consider the context and the channel that ads are delivered on. For example, while it would be OK to deliver an ad for a divorce lawyer on mobile – because it will only be seen by the phone's owner – it would be inappropriate to serve the same ad on connected TV, as this is usually watched by a whole household (and may well spoil that evening's episode of Corrie…).
5 Connected TV is booming, 'programmatic' has gone
Connected TV is an exciting growth area for advertisers. Its capabilities elevate it far beyond linear TV – because ads precede user activated content, consumers are more likely actually to engage with the content. And not only this, it's also more trackable and optimisable than traditional TV as well as reaching the cord-cutters and cord-nevers. In contrast, the word 'programmatic' will cease to exist in five years – instead of being designated as a specific type of advertising, it will just be how ads are bought.
You can hear more from Anna Forbes at Media360. Don't have a ticket? There's still time…