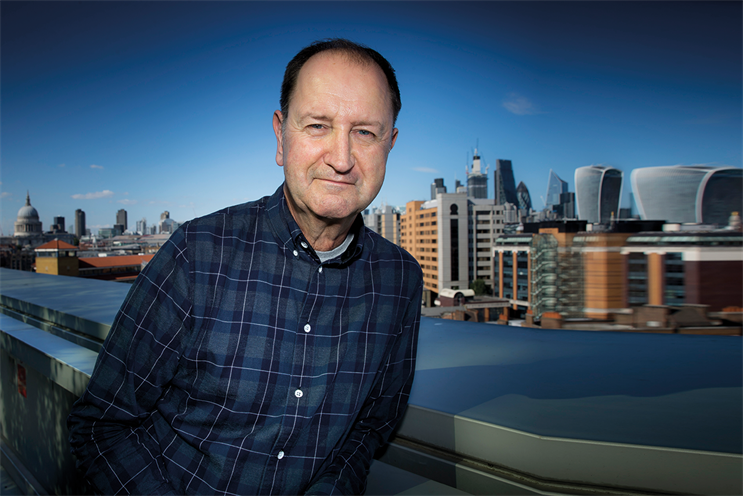 Winner: Tim Riley, creative, Abbott Mead Vickers BBDO (above) for BT Sport's "90 in 90 42nd Minute"

Chalkley: I chose this ad because...
Radio is used innovatively in this ambitious campaign for BT Sport. The FA Cup is one of the most vibrant, exciting competitions on the planet and radio is used to delve into its unique drama in 90 one-minute ads.

With so many different executions, this campaign could have been achieved only using radio – a cost-effective and accessible format. Any other media platform would probably cost more than a Premier League club's first team.

Well-crafted ads explore the ups and downs of the competition with a range of perspectives from the national to the personal. I love "42nd Minute" – the story of Wigan's toppling of Manchester City to win the final. Focusing on the story of ex-player Dave Whelan's life-long passion and dreams for his local club, it reveals the power the FA Cup has on people. A unique media format explores a unique competition.
How would you encourage creatives to 'See radio differently'?
Use the recording as the final writing of the script.
What works on a script changes when you record. Stay open about what happens in the studio.
Write a 20 for a 30, a 30 for a 40 and so on…
If you've written a script exactly to time length, it could feel crammed.
Take advantage.
The cost of radio allows you to explore ideas you simply can't with other media platforms.
Winning ad: BT Sport '90 in 90 42nd Minute'
Paul You'd never felt pain like it… your leg was broken. You left the field on a stretcher in the 42nd minute. And Blackburn lost the FA Cup final, 3-0… You had to quit football. But with the insurance money, you set up a business. The business took off. You bought your local club, Wigan. And in 2013, they reached the FA Cup final… With the 90 minutes up, the scores were still level. And then Ben Watson, the Wigan substitute, scored. A player who'd missed most of the season – with a broken leg. And 53 years later, you finally got your hands on the FA Cup. VO Who'll make history this year? The Emirates FA Cup on BT Sport. Be there. (edited for length)
Credits

Client BT Sport
Creative agency Abbott Mead Vickers BBDO
Creatives Tim Riley
Creative director Paul Brazier
ECDs Alex Grieve, Adrian Rossi
Producer Tara Megson
Executive producer Paul Goodwin
Post production 750 MPH
Sound designer Ben Gulvin
Voices Paul McGann, Lisa Dillon
Could you do better? Enter your work at aerials.co.uk
The Aerials are awarded monthly by Radiocentre to the creative team behind the best work entered at aerials.co.uk and chosen by an invited creative-director judge.