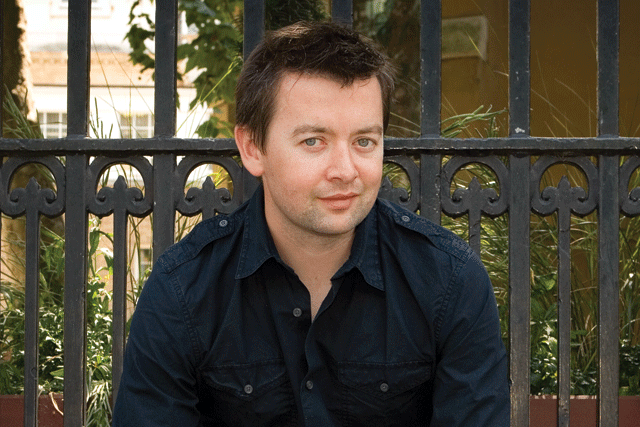 While I was at university, I worked in a succession of high-street jobs: book stores, record companies, burger chains. It's a past that has given me various things, including a pub-quiz level understanding of the Brontes, anxiety when my music collection isn't in alphabetical order, and the ability to tell how long ago a burger was cooked.
The most useful, however, is that I can see the cracks in shops where the people get in. It's like being in a boring franchise version of The Sixth Sense.
'I see broken shops. All the time ...'
In-store breakages
What do I mean by 'cracks'? Think about the way high-street chains create environments; collateral is shipped to every store, to be installed in standardised units, designed to provide the perfect retail experience in every location. Except people get into the system, and do what people generally do to systems, which is break them.
It might be the employees in the store failing to decipher the instructions of how to install something, and just bashing it into place. It might be the manager, who decides that it's more important to serve people well, rather than bother with another stupid scheme from head office.
It might be customers who fail to understand what's going on, because they don't talk Hoxton. A lot of store marketing tries to work despite the presence of people, rather than because of them. However, there are a lot of untapped opportunities in stores to use data to help customers and employees find their way around with greater ease.
Consumer help
Chains should take the data that already lives in the shop and use it in ways that help people. Why should staff have to radio the storeroom to ask about sizes, when the stock-list could be displayed beside each item?
Shops could have screens that show the last hundred items bought there, to give people ideas about what other people are drawn to, so they can copy or avoid.
Chains should think about how they can gather the data behind their store environments, how it is affected by the people there, and how that can be communicated. It can make customers and employees realise that the most important part of the shop is them.
NEED TO KNOW
These brands are leading the way on in-store marketing and data visualisation
1. C&A, Brazil
The fashion store has integrated Facebook 'likes' of products into its store, embedding a display in each hanger that shows how popular an item is.
2. Tim Hortons
In a great example of pulling data from elsewhere to augment your product, US coffee franchise Tim Hortons has paired up with Gulf News in the UAE, to print up-to-the-minute headlines on coffee-cup holders.
3.BERG/Ericsson murmurations
Everyone's favourite future-meddlers BERG recently worked with Ericsson to project data from wi-fi-hubs onto walls, using a murmuration of starlings as a style.
John V Willshire is the founder of Smithery, an innovation works for marketing and product development. Follow him on Twitter @willsh or at smithery.co/blog.