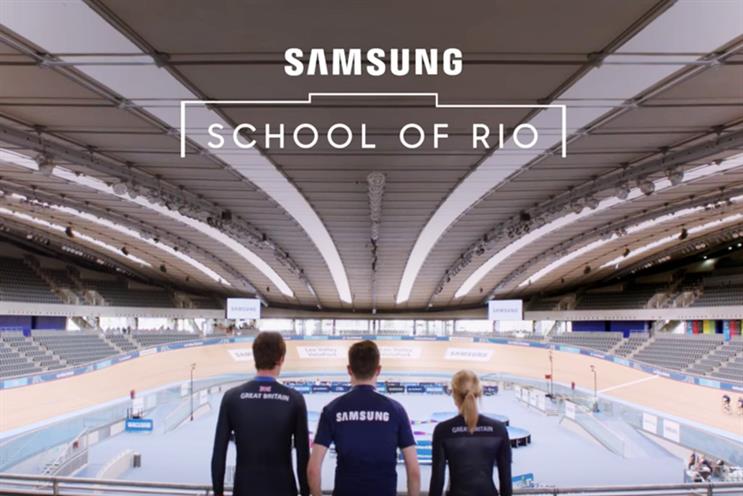 As noted by Campaign at the time, brands such as Samsung and BMW stood out, as well as user innovations such as @2012TicketAlert, which flagged up remaining event tickets.
But the concept of live has evolved beyond Twitter and text-based updates.
The ability to actually stream events as they happen with relative ease, and on mobile, is something users now take for granted, but was tougher in 2012.
"The development of Periscope and Facebook Live, and the growth of Snapchat, provides new formats for brands to leverage and engage consumers," notes Ben Bradley, business director, sport and entertainment partnerships at MEC Wavemaker.
Alongside this is the growing trend towards content marketing. A report by Yahoo and Enders this year showed that content marketing spend will more than double by 2020 to £349 million.
Nico Tuppen, managing director of Iris Sport, believes more brands will jump on the concept of live this time round. He points to Adidas' social media war room during the 2014 World Cup.
"Until the World Cup, no one had really done it properly," he says.
According to figures from Twitter, Adidas' socially driven #allin campaign generated 2.1 million mentions on the social platform, giving it the biggest share of voice of any sponsor.
"In the past, you would get all your stuff together in advance, chuck it out the door – and then your job's done," he says.
Now activating during a big sports event means mixing careful planning and a content schedule with the ability to react to particular moments. That involves getting rights to footage in advance, having editing skills in the room, and having decision makers on hand to sign off quickfire content.
"It's totally different," says Tuppen.
Bradley also points to the Rugby World Cup as a precursor for this content-led strategy.
"Heineken, O2, AIG, Under Armour, Land Rover – all had extensive content-led activation strategies maximising value from valuable intellectual property and rights holder content they bought into," he says.
Samsung, in the run-up to the games, has taken a content-led tack. It has resurrected its "School of…" concept starring Jack Whitehall, originally created for the Rugby World Cup. The Rio version sees a bumbling Whitehall meet the Olympic greats to learn more about their sport.
Writing for Campaign last week, Samsung's marketing director Russell Taylor says: "Today's consumers are smart and savvy, and they will put up with a brand's involvement in a piece of content if there is a reward for them.
"In this case, the reward comes in the form of entertainment – 'Move me and I will share and engage with your campaign'. We believe 'School of Rio' provides that type of consumer reward."