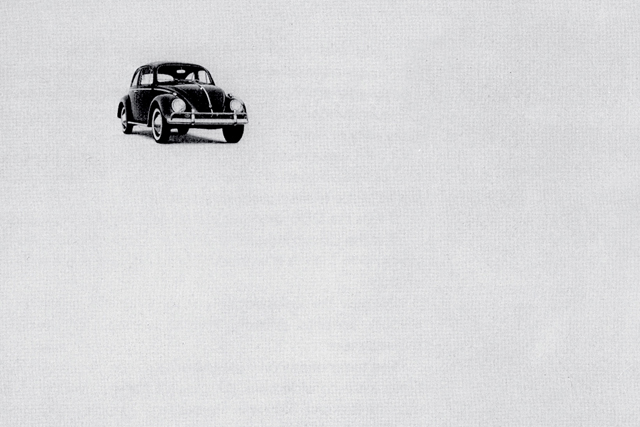 In Arthur Miller's play Death Of A Salesman, the tragic salesman Willy is described perfectly, along with his vocation, when Charley says: "He's a man out there in the blue, riding on a smile and a shoeshine ... a salesman is got to dream, boy." But is the dream over?
That description evokes an image of the salesman as a sailor, courageously navigating the unknown seas of selling, with not a compass nor a chart in sight; in fact, a total lack of tools save his perky personality and polished presentation. And it chimes with our perceptions of the successful salesman, who uses his popularity or charisma to draw in unsuspecting people towards the closure of a sale. As someone once put it: "A salesman minus enthusiasm is a clerk."
Little wonder, then, that we think of the salesman as old-fashioned technology; an element of the world that can be disintermediated, devalued and destroyed by all that is digital. In fact, nowhere is this more evident than in Google's impressive presentations that portray the power of new display advertising technology. Many digital media brands are capitalising on technology trends that allow the consumer (or "user", as Google would say) the ability to search and find perfect information (via mobile, online demos, search tools etc).
Selling in a digital world
But now Google is offering "the perfect ad for everyone": the promise of tailoring your own advertising to yourself, since users now have the ability to select and prefer the content of the ads they are served, and often the format in which they receive them. This is thanks to profiling and preference data about what people are and aren't willing to engage with, which users themselves have provided. Google gave a recent presentation at the Internet Advertising Bureau in the US, where it announced this as the start of a "user-focused revolution" in advertising.
It points out that advertising has always been about "connecting with users", but I can't help thinking that the word "connecting" can be interpreted in at least two ways: either as efficiency, or as empathy. In Neil Mohan's speech, he uses examples of iconic advertising when he talks about the ways in which all display ads could be made better by improving "the efficacy of these ads through making a more emotional connection with users". By that, he means using technology to make them "relevant, interactive and truly engaging for users". For Mohan, efficiency and relevancy are what build emotional connection. One of those ads is Volkswagen's "think small". Now, I don't know about you but, for my money, that is one of the most engaging ads of all time, and there's not a click-through, post-impression or drop-down menu in sight; it requires me to "do" nothing - except feel.
There is no doubt that technology at our fingertips is empowering us all as users to self-select rather than be sold to. Barcode-scanning, price-comparing, deal-demanding people that we have become, we all want to feel that we are making better-quality, totally accountable and often socially responsible purchasing decisions. The problem for me is that this assumes we always know what it is we want, or even what it is we really need.
There are plenty of arguments already on the subject of whether our narrow-casting is eradicating a sense of serendipity and discovery, depriving us of the ability to stumble upon something previously unknown that we are then grateful for finding. But what is more of a concern is the area of helping people discover what it is they really need. Because what we're talking about here is emotional, and therefore often unknown.
The empathy principle
Great salesmanship isn't, to my mind, about efficiency; it's about empathy. And it applies equally to the selling of "ideas" as it does to any industry in the business of selling products. The greatest salesman is the one with the ability to listen more than talk; who detects the things that are not said more than the things that are; and connects with the customer to discover what they really need rather than what they say they need.
W Clement Stone nailed this idea when he said: "Sales are contingent on the attitude of the salesman, not the attitude of the prospect." This flies in the face somewhat of a user-revolution in advertising.
Nowhere is this better demonstrated and dramatised than in the "carousel" scene from Mad Men, in which Don Draper "sells" his idea of nostalgia to the Kodak client. In what could now be seen as prophetic, he argues in relation to the new Kodak slideshow product: "Technology is a glittering lure. But there is the rare occasion when the public can be engaged on a level beyond flash, if they have a sentimental bond with the product."
Selling the idea of nostalgia ("a twinge in your heart more powerful than memory alone"), he flicks through the slides, and positions the product as a time machine: "It goes backwards and forwards. It takes us to a place where we ache to go again ... it lets us travel the way a child travels ... to a place where we know we are loved."
Some people might want a wheel, but we all need a carousel.
And what Draper does, as the best salesman in town, is not encourage his customers to interact or engage with a brand, but to interact and engage with themselves. A great salesman detects the truth - the truth about you - and puts you in touch with it. His art is not in persuading someone to buy something they didn't want, but to help them discover what they needed all along.
In politics as in advertising, whether selling "ideals" or ideas, we've seen the balance shift towards user-empowerment. And it has brought much that is good. But increasingly in our industry, before you've even got a board out of the art bag, someone has told you what their "users" want, and that the data proves this because it's the data the users have themselves provided. But what does the client really need? Do clients even know? Or have account handlers, so worried about being perceived as just a smile and a shiny shoe, shied away from being the "true" salesman? We've clearly entered an age in which we are in the hands of the geeks rather than the seducers, but we all need a bit of seduction.
When any customer becomes both the buyer and the seller, will they really get what it is they really need? It's surely time to pose the question: while there's no doubt that online analytical tools (where we input our preferences and profiles ourselves) provide valuable data in return for perfect information, can they ever detect our deepest desires or our innermost dreams? After all, especially a salesman has got to have a dream.
Tracey Follows is the head of planning at VCCP.