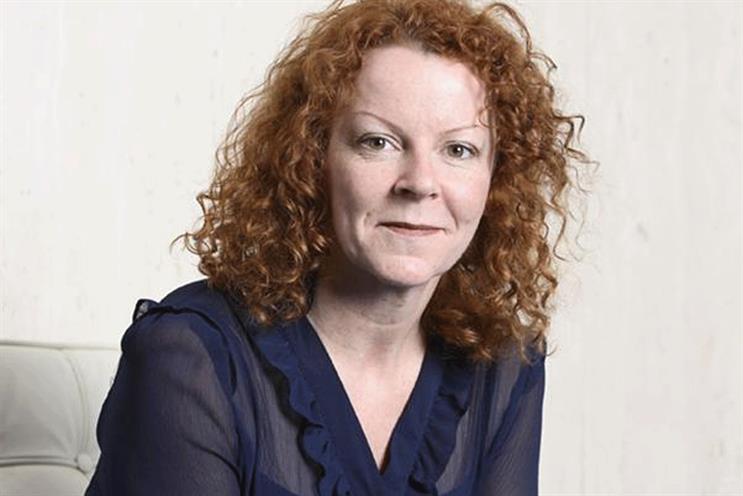 ...isn't said enough in today's classrooms as far as I'm concerned. And that's part of a problem that leaves our various industries with a certain type of applicant dominating the many opportunities on offer.
We all know UK advertising is lacking in diversity and not representative of society today. And as Maisie McCabe's recent column (Campaign, 12 March) rightly points out, we need to do more as an industry to tackle the diversity challenge in all its forms.
Part of the problem is that very few young people understand advertising as an industry or activity, let alone see it as a potential career choice.
In order to attract talent from a broad range of backgrounds to fill this hub of creativity, advertising needs to make sure that it is speaking to future generations and opening their eyes to the breadth of roles that advertising offers.
Which are some of the reasons that I signed up for the Speakers for Schools initiative – a charity, launched by Robert Peston, with the aim to provide state schools with inspiring talks from figures across the business landscape, free of charge.
The Advertising Association last year got behind the scheme and pledged 50 leaders from advertising, and rightly so.
We have a part to play in educating, and importantly inspiring, the next generation to be whatever they want to be when they grow up. If this also happens to involve our industries, which support over half a million jobs, then even better.
Fast forward to a cold Friday morning in February. This was my second Speakers for Schools visit to Ryedale School near Helmsley, in North Yorkshire.
Why this area? I believe that the South East has a lot more volunteers, so I've made a commitment that I'll always try to do Yorkshire. It's my home county anyway, so it makes me proud to "be home" – but it's also one way to even out the country a bit.
Ryedale is a mixed school for 11- to 16-year-olds with an outstanding rating by Ofsted. It's got a great headmaster, Mark McCandless, and I couldn't have had a warmer reception from him and Jonathan Gentry, the head of development for the school.
Beforehand we'd agree the basic format of the day which was to include three different one-hour-sessions with different groups of girls.
Our future CEOs for the FTSE 100 and Fortune 500 companies are in schools today, and I have a bit of a private mission that if we want more women in these positions, we need to start nurturing that ambition now.
So, it was a real privilege to be able to spend some time helping those talented and smart girls at the start of their journeys.
It was immensely rewarding. The school is vibrant, happy and thriving. The girls that I spoke to were engaged and ambitious in the best way. They knew their own minds and some of them were quite confident to talk about their dreams.
So what are my tips for those looking to take part?
Firstly, make sure you talk to the head of the school. I hadn't done this on my first visit and the difference was palpable. If the leadership of the school is behind what you are doing, then you will get the right people in the room and be set up to achieve what you need to.
Plan your time there. This doesn't need to take up a lot of time or resource, but careful structure will be rewarding in the long run and will ensure you achieve what you set out to do.
Ensure you have a sense of what you want the children to think, feel and do, having seen your talk – a classic comms challenge.
Finally, relish every moment of it. What Robert Peston set up is truly phenomenal. As an industry we need to rally behind schemes like these to ensure we are supporting the next generation of advertising leaders.
This is why I'm pleased that the AA has renewed its pledge again, and is looking to sign up another 50 of the industry's finest to the scheme.
If you are considering speaking don't think anymore about it. Just say yes! You will get as much out of it as our young people and Britain PLC will be better for it in 2040 for all its leadership.
You can volunteer to be part of the Speakers for Schools programme by emailing the AA. To find out more details please visit the AA website.
Amanda Mackenzie is an executive advisor to Project Everyone and on secondment from Aviva, where she is the chief marketing officer.