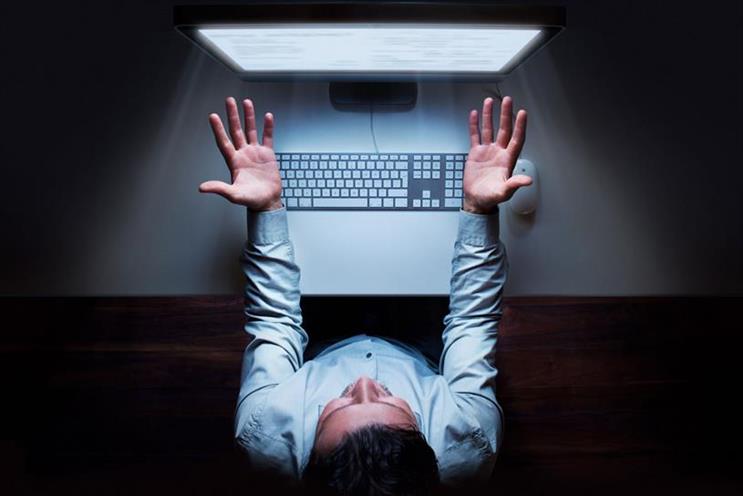 It's as well to be sceptical when someone issues a research report, especially during the silly season, which unsurprisingly seems to serve its own interests.
But if this report is to be believed, then almost one in five of the UK population is recently and actively blocking online ads. That's a lot and most people seem to agree (and observation confirms) that the figure is rising.
Previous generations of blockers, like porn-blockers purporting to enable parents to protect their kids from some of the abundant unsavoury things on the web, were clunky and hard to fathom and many people just gave up trying. By contrast, these ad blockers are extremely easy for people to access and use.
Yet people don't get out of bed in the morning thinking, "I must install an ad blocker today". So if that's the case, why are so many people installing and activating them?
Could it be to avoid an irritating excess of ads on their screens?
Or, frustration with the slower page loading speeds caused by too many rich media and video ads?
Or, the autoplay videos that annoyingly seem to reproduce within the content the reader is seeking and trying to scroll through?
Or, worse, because the uninvited download of the ads on their mobile devices uses up their personal data entitlements, forcing them to buy top-ups that are in turn depleted by yet more ads?
The last instance also challenges and overturns one of the most fundamental compacts between advertisers and viewers which underpins most advertising – that the hopefully high-quality professionally-curated content they seek is subsidised, if not entirely paid for, by the ads.
"Ah", you might say, "but these ads are targeted programmatically, so they'll all be of interest to their viewers". If only that were true.
But how clean and well-intentioned are the ad blockers themselves? Some allegedly do deals with big online players to allow their content to pass through, which many see as a modern-day form of extortion.
Each of the instances above is also compounded by ad fraud, the creation and sale of non-existent consumer eyeballs.
Much of the new and serious concern about ad fraud comes from the advertisers whose money is at risk, but first to start hurting will be the online publishers as that advertising money becomes more skittish and reverts to other, more trusted channels. Like telly.
Ad fraud is one of the most difficult challenges the new media industry has ever faced, because it's so easy to generate fraudulent impressions yet so tricky to identify and then avoid them.
Step forward the "content verification" companies who already offer identification of viewed and band-safe content.
And publishers, who will have to play a key role by helping inform the market not what is fraudulent but what is actually genuine.