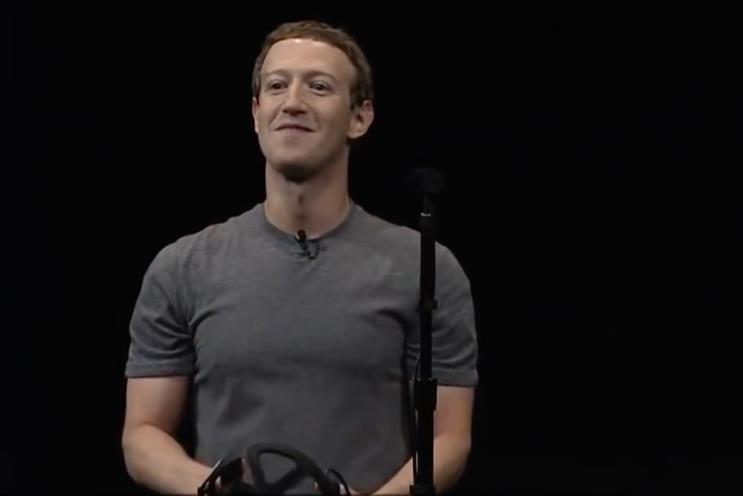 I worked with a producer many years ago who was a fiend for the online virtual world Second Life. He was endlessly plugging away on the service, masquerading as a "wizard" and swapping occult-based erotic fiction.
But it didn't end there. As well as having his virtual sexy time, he also arranged to meet local "witches" in his lunch hour for a bit of "room on the broom". While the rest of us were tucking into sandwiches at our desk, he was somewhere around Great Portland St stirring a witch's cauldron.
This was all pre-Facebook and sounded exhausting. So when Mark Zuckerberg unveiled the concept of virtual reality social networking on Thursday, I couldn't help think of that little wizard. It turns out Second Life is back with bells on.
For the first time, we will be able to connect virtually with our friends in any environment we choose. At the Oculus Connect event, Zuckerberg strapped on his headset and began chatting to his friends via their terrifying avatars. One of whom looked like the evil congress of a PlayMobil figure and Homer Simpson.
First they chatted in the Oculus conference hall, before plunging into a shark-filled ocean. After that it was off to his office, before reappearing in his living room to check on his dog.
Then my mind palace had its doors blown off as he took a Facebook Messenger call from his wife from THE REAL WORLD! She was staring at his virtual self before he took a selfie with his real dog and wife using a virtual smartphone. At that point, I looked into the abyss. And the abyss looked back.
One of the biggest criticisms of VR has always been its solitary experience. You look like a fool with a slipper strapped to your mug, while ultimately having a once-in-a-lifetime experience which no-one can see.
Framestore's spectacular "Field trip To Mars" ended that isolation and was duly rewarded with a carrier bag full of Cannes Lions. But it seems that we can now share in all things virtual by banging about the internet together.
The idea of having a meaningful interaction beyond Facebook Messenger and the odd well-timed emoji fills me with joy. Imagine attending a virtual reality live stream of a gig with a friend or relative from abroad. Holding up virtual lighters in a digital Enormodome. Magic.
The Oculus announcement is a game-changer for Facebook. Where often the network descends into a digital 'show-and-tell' for distant friends and relatives, this allows us to reconnect face-to-face, separated only by our imaginations.
With Touch handsets slated for launch late this year, we can even hold virtual hands. In fact, you can hold pretty much anything you want. Your airbrushed digital self, romping about virtual worlds, doing virtual things with your virtual friends.
But in an age when people have been found dead after 22-hour gaming binges (Google it), the prospect of immersive social networking is also terrifying. What counts for a human experience anymore?
The same drunk people who plough into Facebook Messenger late at night will be there. But with digital bits and bobs, pinballing through the matrix like Keanu Reeves after an evening of binge drinking.
And if someone holds your virtual hand is that an invasion of your virtual self or your real self? Who knows? You're just stood in your living room pointing at the middle distance while trying to say something impressive to a female co-worker. Dressed as a wizard.
Kevin Brown is digital director and managing director of Making at Brothers and Sisters
See also