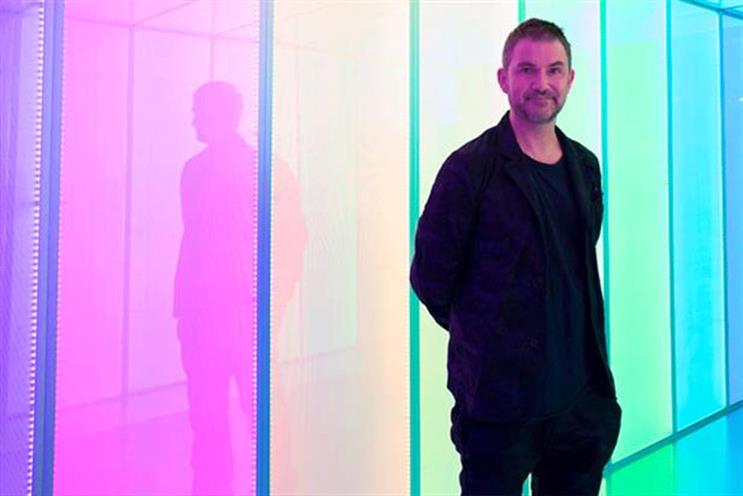 The first few days of the Cannes Lions Festival threw up some surprises. Mainly that the Grand Prixs and Golds were rarer than sharks' teeth.
And there was a welcome shift away from the "tech porn" that has dominated in previous years, tech for tech's sake. To me it was a relief to see real brand work win.
Walking down Le Croisette, admiring the amount of time and money all the tech platforms have put into this, then reminding myself it's a pimple on the bum of their businesses.
What Cannes should represent is something bigger than the neat, fiddly, bits of kit. And that doesn't mean a reversion to advertising for advertising's sake.
The big winners proved that if you've got something you believe in, not just a brand, it's going to work. Both with people in the real world and with the juries.
That doesn't mean it has to be charity, "do good", stuff. Apple won the Outdoor Grand Prix for its "World Gallery" iPhone 6 work. A campaign that genuinely engaged people and involved them in something that went beyond the product and the brand.
And it's not just the "cool" brands that are winning. Procter & Gamble's '#Likeagirl' campaign is rightly winning plaudits, while P&G's fantastic "Touch the Pickle" work, from BBDO India, won the first Glass Grand Prix.
The social media around the place has reflected this connection with community. There's been a welcome shift towards reaching people rather than flogging them a product. And even those that do it well have been hit with cynicism rather than plaudits.
Just look at the response to Ogilvy & Mather's tweet: "If you're lazy you won't go far - Intolerant of mediocrity and laziness" said the famous WPP agency.
It was hit with: "But it will get you 24 retweets….". And the digital gurus weren't immune to the social abuse. SapientNitro tweeted: "For an effective campaign on Tinder: 'Don't rush – quickly explain what'll happen if they engage. Get them to opt-in for info.'" The response? "Sapient is clearly still a virgin."
The more interesting work at Cannes seems to be about businesses repurposing themselves. I've seen amazing work, and much of its from the major brand owners of the world – Unilever, P&G, and L'Oreal – that moves brands into parallel worlds and adjacent industries to dramatize the product brand or benefit.
Big tech firms at Cannes are trying to join the party. They are here to celebrate the meeting of the algorithm and the idea- the future of programmatic creativity. But I don't buy it.
This is lip service to our industry and they are slowly dismantling it in front of our eyes. They're tickling the tummy of the creative lion while slowly pushing it to extinction. Us creative types are flattered by their attention – they really want us to teach them creativity – but in any second they can flick the switch.
We need to face up to this and accept that it's serious. Tech firms don't want creative agencies to get in the way. They don't even want media agencies to buy media. They want us to be as extinct as a lovely lion.
Jon Wilkins is the executive chairman at Karmarama