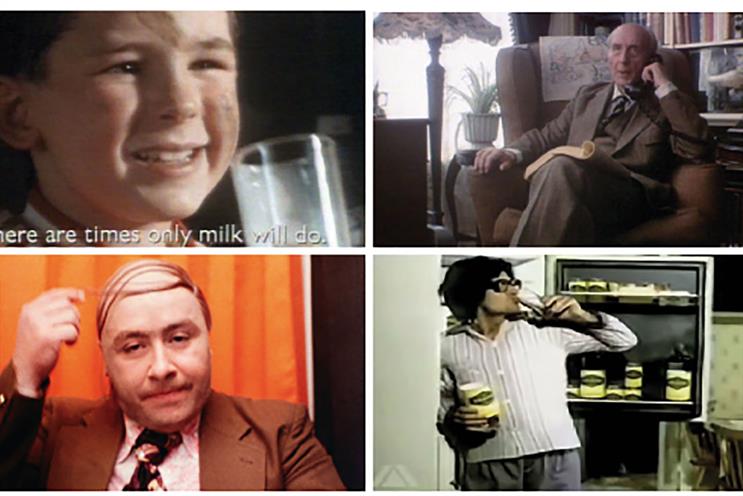 Earlier this year, the sponsorship for I'm A Celebrity… Get Me Out Of Here! came on the market – a rare thing for a big show after 13 years on air and nearly a decade with our long-term partner, Iceland. Our new partner, Aunt Bessie's, has signed for three years and the deal is set to be one of our most ambitious collaborations, incorporating multiple elements on- and off-screen.
At the birth of ITV 60 years ago, the launch advertiser, Gibbs SR, could only have dreamed of such a collaboration. Its ad was seen by only 100,000 people in just London and the south-east. A prominent MP claimed that TV advertising was a "nightly poison" – and he wasn't alone in his dread.
That "nightly poison" has turned into something much more quaffable in the intervening decades. Advertising has become something to be enjoyed for its own sake and has seeped into our collective memories and histories.
Many of us would struggle to recall the name of our best mate when we were kids. But I bet, if you're my age, you remember the Milk Marketing Board's "Accrington Stanley, who are they? Exactly!" – and not just if you're a devoted Red like me.
Ads are polarising too. We've all got an opinion on them – "You've been Tango'd", "Gocompare", "Because you're worth it", "Calm down, dear". Some you will love and some will set your teeth on edge, but you remember them and argue about them in the same way you did about Blur and Oasis (although, obviously, it's the Stone Roses every time).
This is the power advertising has: the best ads live on long after they have aired. From R White's secret lemonade drinker to the Hamlet photo booth to Yellow Pages' JR Hartley, they stay with you as much as any life-changing book or film. Whiskas' "eight out of ten cats" line even became a TV programme title.
These ads and others of my youth, such as "Beanz meanz Heinz", Shake n' Vac and Cadbury's Smash, were spot ads pure and simple. They didn't have the opportunities that brands have today, yet they remain vivid.
The evolution of TV in general and ITV in particular has meant huge opportunities for advertisers, and that continues to this day. Sponsorship, product placement, multiplatform and interactive opportunities have widened advertisers' reach and opened up many more avenues for creativity and connection with viewers.
Even ten years ago, it would have been hard to imagine fictional meerkats on the Corrie cobbles or an entire ad break made out of Lego. Now, our commercial partners are going to make rugby stars out of us with the ITV Rugby World Cup app. Not only is the kicking game sponsored by Land Rover and SSE, perform badly and you'll get a "Should've gone to Specsavers" message.
It's this kind of collaboration that has allowed TV advertising to get closer to programmes. Spot ads are now just the beginning, with brands using ITV's platforms to connect with viewers in a more immediate and meaningful way.
TV advertising has been brilliant for 60 years and it just gets better, bolder and more creative. It is a constant pleasure to work in this industry and, as our friends at McDonald's might say, I'm lovin' it.
Kelly Williams is the managing director of commercial at ITV