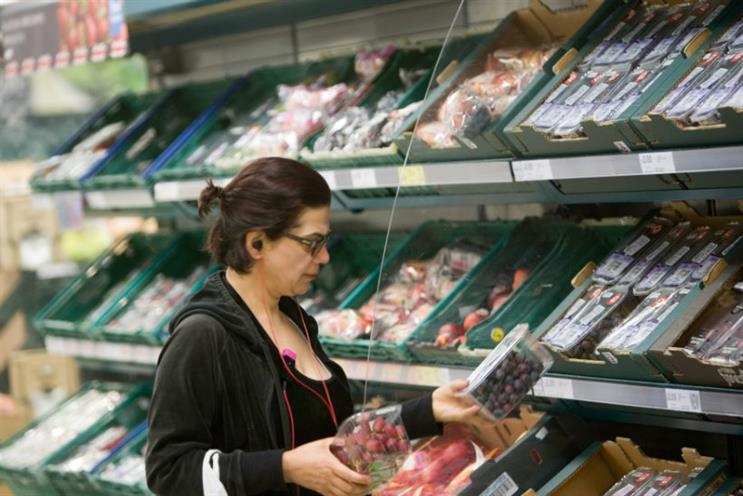 The way 'If This Then That' works is by connecting separate platforms, such as a user's account with Tesco.com and their Nike+ running app. An action on one account can automatically trigger a reaction on the other.
As an example, the service lets customers order burgers from Tesco.com when the weather's sunny, reward themselves with a beer order if they've completed a run, or schedule a weekly order of milk.
On top of this, Tesco has launched a new API, opening up more of its backend website capabilities to third-party developers.
The change means developers can now integrate product searches on Tesco.com into their own apps or services and, eventually, other features such as nutritional and ingredient information. Developers will also soon have access to Tesco store locations, addresses and opening hours, according to a blog post from the retailer.
Tesco hinted it would eventually let customers create and modify baskets or see their order history on third-party apps and services.
All of this is via Tesco Labs, the supermarket's innovation arm. And it suggests Tesco's thinking about a more open future, where consumers can do their Tesco shopping in many places other than the Tesco website.
Automating the boring stuff
Tesco wouldn't comment on its ambitions on IFTTT.
But Nick Lansley, who helped create Tesco Labs and departed last year to set up his own innovation consultancy, believes the retailer may be exploring "frictionless shopping".
"The ultimate goal, as I see it, is to make it completely hands-free grocery home shopping," he told Marketing.
Lansley's thinking is this: most grocery shopping is ultimately repetitive and dull. "There's an unmet need, where customers have to put together [the same] 50 items every time," said Lansley. "There should be ways to make that faster, because you can't get excited about nappies and toilet roll."
Automating the weekly shop would make customers' lives easier. It would also make Tesco more competitive with Amazon, which has pioneered automated shopping through its Dash platform. One Dash-compatible product, the Wi-Fi enabled Brita Infinity water pitcher, automatically reorders water filters when the old one nears capacity.
Now imagine exactly the right quantities of toilet roll, window cleaner and tea turning up at your door every month.
Algorithms will do the shopping
For Lansley, Tesco could eventually go one step further with a kind of predictive basket.
"Algorithms and other processes are becoming so good at understanding your shopping patterns, that they would be able to put together a basket for you, so when you log in, the stuff you want is already there," he said.
Lansley's plan was to test the 'creep factor' of a predictive basket.
"My plan was that I wouldn't be allowed to touch the Tesco grocery platform as a customer – I'd take two deliveries a week, and the system would have to work out what I want, and then I would have it delivered," he explained.
Lansley's testing conditions would only allow him to feed back on whether the basket had made good purchasing decisions on his behalf.
"The reason why I wanted to try it for myself was to see if there was a dark side, or a bit creepy," he said. "I think with the help of APIs and data, sooner rather than later and for those that want it, there will be frictionless grocery home shopping service for time-poor customer."