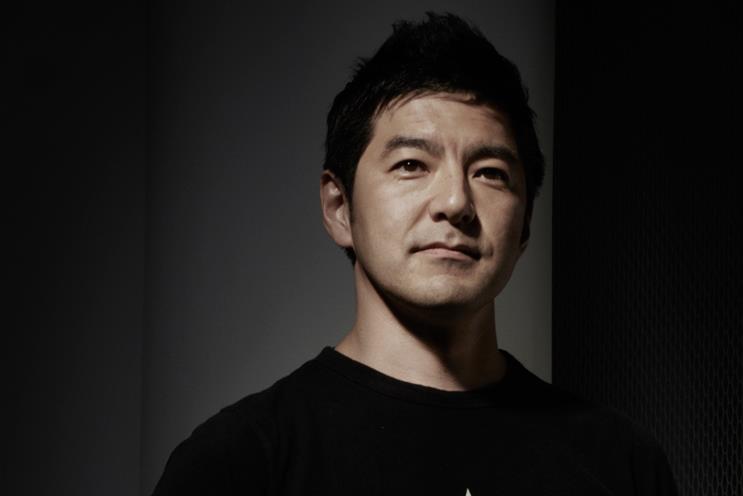 When AKQA's co-founder and chief creative officer, James Hilton, stood down last week after 20 years at the helm of the agency, it was Rei Inamoto who picked up the creative reins.
The Tokyo-born Inamoto is already a key member of AKQA's creative leadership, having spent ten years at the shop – most recently in charge of its US and Asian output. Now, he will orchestrate the creative output of the 14 offices worldwide with support from Duan Evans, the executive creative director of AKQA Europe, who has been promoted to international executive creative director.
Campaign caught up with Inamoto to find out what plans he has for AKQA's creative teams and how he thinks the industry is changing.

How big is the AKQA creative team?
The team makes up about a quarter to one-third of our company.

What are your plans for the agency's creative output?
We are initiating what we call the AKQA Creative Council – a group of creative leaders from across the company. Our role is to inspire and elevate the quality of our work.

How do you set creative standards across the world?
We do this by constant internal communication. Showing off our work to each other is the best source of inspiration and the best way to set the standard. The best work is unique, forward-looking and category-defining.

How does Europe differ from the US and Asia creatively?
In the US, there is a stronger emphasis on the "science" of marketing; whereas, in Europe, there is a slightly stronger emphasis on the "art". In Asia, it tends to skew more to the promotional.

What do you look for when hiring a brilliant creative?
It comes down to two things: work and character.

How do you think being a creative in a digital agency differs from a more traditional ad agency?
In a more traditional agency, the process of thinking and making is clearly separated, so you can get away with being a good thinker without being a good maker. In a digitally focused agency, you have to be able to think and make. And you can't fake it.

What digital innovations will have the biggest impact in the future?
The biggest impact will be when digital technology can translate our thoughts into actions without any interface. The best interface is the least interface.

How do you think the advertising industry will be different in five years' time?
There will be less of it.
Inamoto's favourite AKQA work from 2014
Nike's Rise in China
Nike worked with AKQA to create the basketball reality show Rise in China. Thirty contestants were asked to show off their skills to Kobe Bryant on the first-ever full-size basketball court with motion-tracking to help the players improve.


Philips' connected product innovation
AKQA is the digital innovation partner of Philips, working with the company's product and software teams. In 2013, it helped Philips launch four products, shortening time-to-market and redefining its market position.


Verizon Destination Store
Verizon, the telecoms company, is collaborating with AKQA to create interactive stores across the US. The shops allow customers to try different devices before they buy. For example, they can run on a treadmill and track their progress with a Fitbit.