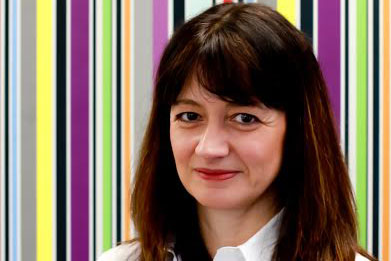 The industry has a trust problem. Almost a third of advertisers rate trust levels with media agencies as low or very low, according to an ID Comms survey of senior media executives.
For those of us who work in the industry, the results are not surprising. The survey, and more importantly, the US rebate scandal, have kick-started new and important conversations about trust in media relationships.
We know how we got here. Media agencies have always been focused on ensuring the best possible deals from media vendors. But as competition grew, some agencies started to use their total volumes to favour the largest clients over smaller, less well-resourced advertisers.
At the same time, select agencies started keeping some of these negotiated discounts for themselves as opposed to rebating them fairly to all of their clients, whose budgets generated the discounts in the first place.
This drive for agency revenue could also conflict with objectivity in media planning. 'Agency deals' can mean the agency is conflicted between those media channels most profitable for the agency, and those that are the most appropriate for the client's particular business needs.
This coincided with the growth in influence of client procurement officers examining and questioning agency fees. Rather than make the case for higher fees from their clients, some agencies have chosen to boost their income from media vendors.
So, no, the study revealing low trust in media relationship isn't particularly surprising. But what can we do to rebuild trust?
At the7stars, we fundamentally believe our clients should be our sole source of income. They should be fully informed as to the deals we do. It's their money we're spending and they have the right to know exactly how it's being spent.
We do not do deals that benefit us as an agency and we don't just focus on our biggest clients. We believe, and can demonstrate, that it is not just the size of the client's budget that drives the value achieved. We always seek out new and valuable deal opportunities for all of our clients, regardless of size.
Media agencies have to do the legwork when it comes to rebuilding trust, but how can advertisers play their part while ensuring budgets are being spent most effectively for them?
1. Don't be afraid to ask questions and push for answers. If something doesn't look right to you, or if you simply don't understand the deal on offer, then ask for a full explanation. And keep asking until you're satisfied. This is especially, but not uniquely, true of online deals.
2. Get to know your agency's senior team. Some media agencies prefer not to have their traders meet their clients. Our advice is to insist.
3. If you haven't already done so, take the time to build relationships with your most important media vendors.
4. If you use a media auditor then use them fully. Media auditors employ experienced people, don't just limit your exposure to them to the formal reviews. They can provide expert advice on any negotiation matter concerning you.
5. Be aware that sometimes media planners are put under pressure to include certain vehicles on your plan. If something looks out-of-place to you, then ask for a full justification for the vehicle's inclusion, again and again until you're satisfied.
6. Explore every opportunity to learn more and to stay up to date. For years, advertisers hardly involved themselves in the media process. Smart advertisers, who are interested and involved in the industry will get more attention from their agency.
Re-building trust isn't a quick fix, but with the focus firmly on greater transparency, the industry is finally taking a step in the right direction.