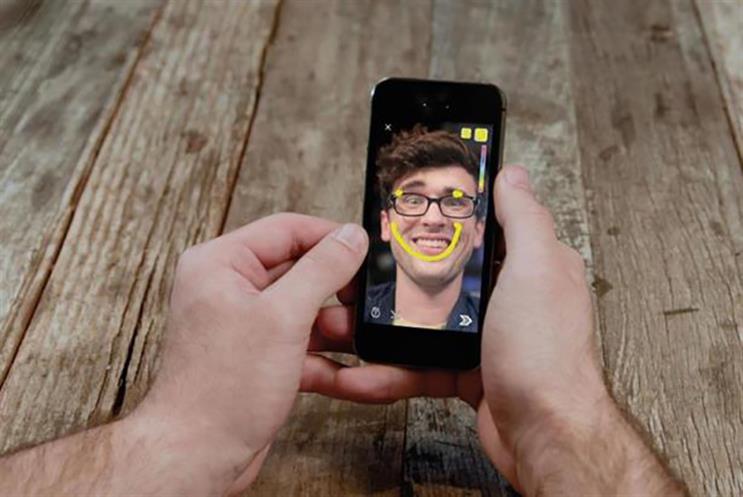 Don't expect Snapchat to vanish from marketers' toolkits anytime soon.
Despite parent company Snap Inc.'s swan dive on Wall Street after Wednesday's first-quarter earnings release, experts say the ephemeral messaging system has three assets brands want in a social platform: personal interaction and privacy, a willingness to experiment and have fun, and a young audience.
"Snap Inc. is playing the long game, and we shouldn't get caught up on quarterly results," says Ryan Brack, SVP at Mercury. "Facebook didn't get to the place it is today by its second earnings report."
'Generation Scroll' meets 'Generation Swipe'
Snapchat's dismal first-quarter numbers, which showed lower-than-expected revenue and user growth, drew immediate comparisons to Twitter's first earnings report, after which its stock dropped 24 percent. However, Snapchat has several differentiators. For one, it doesn't face the same challenge educating newcomers on how to use its platform, says Andrew Stoltzfus, VP at Voce Communications, a Porter Novelli Company.
A camera-enabled, visual-first platform, Snapchat's design relies on intuition. It also benefits from following a pack of social media trailblazers, he adds.
"Snapchat grew up on the swipe culture. It's easier to swipe through things," Stoltzfus explains. "Twitter is reflective of when it started; it's a scrolling functionality. Twitter spent a long time just trying to train people on how to use this thing—what is a hashtag?—these are things that challenge Twitter, but not Snapchat."
Snapchat has also picked up lessons from Twitter on expanding its user base. Instead of adding features and functionality to entice first-timers to adopt the platform, Snapchat created a "richer ecosystem for its current user base," he adds.
"Their core functionality is private comms and filters," Stoltzfus explains. "There's an opportunity to build on top of that core functionality without sacrificing in a way that's proven more difficult for Twitter to build upon the 140 characters."
A Morgan Stanley analysis is also bullish on Snapchat, saying, "Snap's success going forward, in our view, will come down to its ability to continue innovating and improving its user offerings, engagement, and ad product suite."
While Snapchat's first-quarter user growth and revenue numbers disappointed analysts and investors, other metrics are more promising for the platform. Sara Fischer, a media reporter at Axios, points to the average time spent on the app, which Snap's chief strategy officer pegged at over 30 minutes a day for US users on Wednesday's earnings call.
"The amount of time spent with the app is a reflection of those changes," Fischer says. "For investors, it's an important metric, too, because it shows the stickiness of their platform."
Fischer notes that Snap executives acknowledged on its earnings call that entering new markets and growing its user base are difficult because of factors such as access to high-speed broadband.
"Marketers are focused on ad measurement from third-party vendors," she adds. "If it shows that Snapchat is still able to deliver a key audience and engagement, I don't think they're going to stop media-buying purchases because of how Wall Street reacted to its first earnings call."
Identity crisis
The ephemeral messaging space has grown crowded with imitators from around the globe. Facebook has integrated a Stories feature into four apps, according to Recode, and Snow may have stalled Snapchat's growth in Asia-Pacific, according to MIT's Technology Review. Snapchat also faces competition from platforms such as WhatsApp.
The landscape promoted a pithy maxim from Snap CEO Evan Spiegel on Wednesday's earnings call: "Just because Yahoo has a search box, it doesn't mean they're Google."
Experts say several distinctions work in Snap's favor. Its audience, made up primarily of Millennials and Gen Zers, is an attractive alternative to the multigenerational, geographically diverse audience of Facebook, despite it being outsized 10-to-1 by the social network.
"[Snapchat] users have a flexibility in the way they use technology that, writ large, Facebook's audience [lacks]," says Brack. "Snapchat, being a late entrant to the market, has the ability to introduce newer concepts and have those concepts be adopted by its audience."
With its savvier user base, Snapchat is setting the pace of innovation despite its smaller audience, he contends. Case in point: its decision at the start of this year to redesign its app to make it easier for users to navigate while also introducing the Our Story feature.
"They are innovating at a rate that is the envy of other platforms in this space," Brack says.
Serve, volley
When it comes to a willingness to try new things, it's advantage Snapchat. Its unique format and interactive ads give brands a liberty to experiment that is unavailable on other platforms. For example, Gatorade created an eight-bit tennis game for Snapchat Discovery for the US. Open where users could play as Serena Williams, and the ad proved to be popular and shareable.
"The cool thing about Snapchat over the past year or so is it's a good channel for testing content, learning quickly from it, and optimizing for that channel and others," says Stephen Hunton, SVP and partner in FleishmanHillard's social and innovation practice group.
However, that level of digital creativity is also more cost- and time-prohibitive. Brands that are tied up in compliance issues and red tape could find Snapchat more cumbersome than liberating, he adds.
"You can't just post one snap a day," he adds. "Snapchat is about an aggregation of snaps that develops a longer narrative. If you're going to have that much content, and put that much work out [for one snap], that will be a huge pain. It's important to think about how nimble an organization can be."