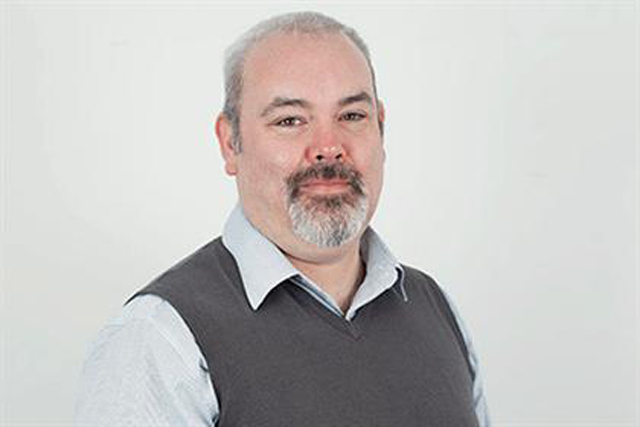 We could all benefit from considering the impact made by Steve Strange, the seventies "scenester" who died last week. The founder of Visage and gatekeeper of London cool had a profound impact on me but, more importantly, drove the direction of London creativity in the late 1970s and through the 1980s.
What he stood for, in a world emerging from the impact of punk, was a new great British creative spirit that would grow with him and his gang of yet-to-be titled New Romantics. They were rebelling against the establishment and Thatcher's new Britain, so there was an anger in their approach, but there was mainly great positivity in their taking the punk ethos and making it more glamorous, while seeking out new creative outlets in fashion and music video.
Strange led a movement based around the Blitz club, which he hosted and became the self-proclaimed home to "the weird and wonderful." A venue that provided a form of expression for the kid from Monmouthshire and his friends. They may have formed an elite but not one populated by the establishment, instead they were a group of young iconoclasts intent on shaping the fashion and music landscapes.
Their existence owed a lot to punk and to Malcolm McLaren and Vivienne Westwood and provided a catalyst for a great period in UK creative history. London became a vibrant and exciting cultural centre, a shift that triggered an amazing period for advertising: the soaring success of the Saatchi brothers, some great television advertising created by men (and they mainly were men) from backgrounds not dissimilar to Strange's and the massive expansion of the agency and production sector.
Strange's attempt to create something interesting and subversive went on to permeate London and the creative culture around it. Fashion, film, and commercials were dominated by London and the UK and a large part of this was due to the style and passion of a small group of people, led by Strange, who found their home at the Blitz club.
This is relevant today because I'd say that we've become a very safe creative culture. We inhabit a world that's shaded a very One Direction colour of magnolia. So it seems like an appropriate time to say that British creativity, especially as it appears at many of the industry awards shows, could do with a healthy shot of Strange's form of creative abandonment.
That's why the MAA celebrates the "do different" spirit and aims to embody an attitude of slapping on the lippy and being proud of British creativity. This will be reflected at next month's MAA Best Awards but also explains our approach to framing creativity through the great British strengths of diversity, entrepreneurialism, and technology.
Remembering Strange, we should, on occasion, all remember the importance of doing things at work that make people scared, of sticking a finger up to boring establishment people. Like Strange did when he turned Mick Jagger away from the Blitz.
Strange approached the world and his work with bravery and luminosity and we can learn from that. To use the title of his best-known song, let's be braver and resist the urge to "fade to grey".