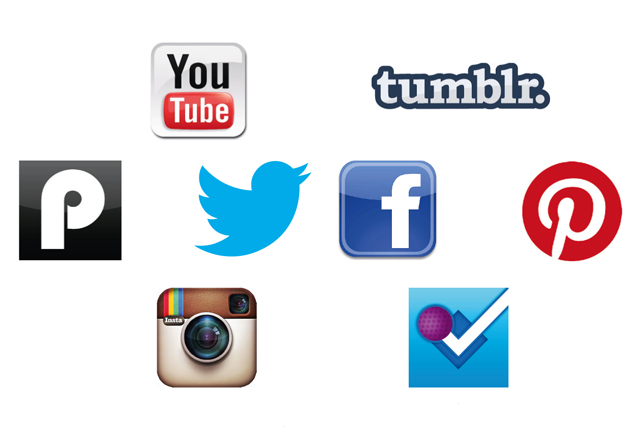 It is also about realising that you don't have to try everything, and, more to the point, that you can't do everything, as that brings with it another set of problems.
Social media isn't one size fits all. Not every platform is going to be right for every brand, and working out those questions in advance could save time and valuable resources and even avoid some costly mistakes.
First off, it is easy to take a look at the social web and see brands that have a presence on multiple social platforms. This is something that has come about, and become accepted, simply because there are multiple social platforms. We don't just have Twitter and Facebook to contend with, but also Tumblr, Instagram, blogs, YouTube, Vine, Pinterest, Google+ and Foursquare (apparently it's making a comeback). That is a long list and it is growing.
There are others I could mention here, such as Pheed and Publicate, as well half a dozen other emerging social platforms. These may turn out to be the next big thing - or else the next Gowalla or Posterous.
One of the questions that is proving the most difficult to answer when it comes to social media is on how many platforms need a brand be present?
The short answer is certainly not all of them, and probably not most. There is nothing worse in social media than a space with digital tumbleweed blowing through it, where the last update was a horribly long time ago. Presence alone is not a good reason to be somewhere: it looks like an afterthought, and often is.
As Warc highlighted in a report last week, too many social-media campaigns are small and short-term. Part of this is possibly because brands spread themselves too thin and are operating on multiple platforms with little of substance on any of them.
What seems clear is that there are some social-media places where brands have to be; the rest are optional. It is a case of choosing what works best for your business and doing that well.
If you have any element of customer service to your business, for example, then you simply have to be on Twitter. It is clearly not the only reason for being there, but it is easier to mix a customer-service function with a brand presence on that platform than any other.
The fluid two-way nature of Twitter, the ease with which it allows users to switch from one-to-one conversation to one-to-many, makes it the most adaptable and closest to a 'one-size-fits-all' model of any social network yet.
If yours is a retail brand, it almost certainly has to be on Pinterest. This is what the platform is made for, and there are many good UK examples of brands using it - Tesco, John Lewis, Marks & Spencer and Debenhams, to name a few.
You can see where this is going. If you are a big FMCG, food or drinks brand, then Facebook will no doubt play a bigger role in what you do. Similarly, for brands that have the potential to be very visual, such as airlines and travel operators, Instagram becomes extremely appealing and effective.
There will be a combination that is right, but it has to be so both in terms of best strategic fit and best fit for the resources that your brand has available for social media.
If your brand has multiple social-media presences, but no content strategy to populate these social spaces, you should think very carefully about cutting back. Yes, cutting back on social media. Not getting out, but instead focusing on what is most relevant and achievable for your brand in the social-media space.
Gordon MacMillan is social-media editor at the Brand Republic Group and editor of The Wall blog. Follow him on Twitter: @gordonmacmillan @thewalluk