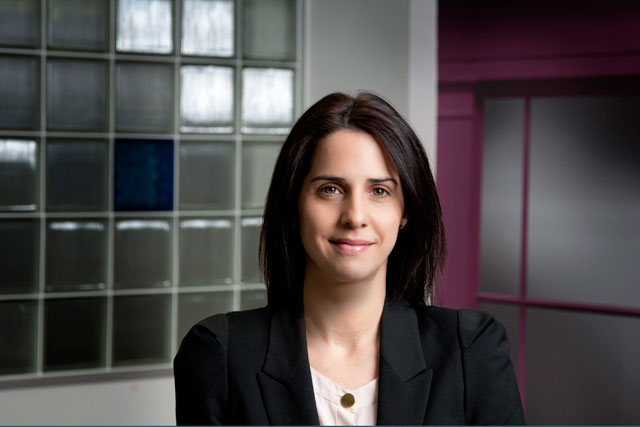 CLAIRE VALOTI - MANAGING DIRECTOR, O2 MEDIA
- How important is video as a medium in the modern media landscape?
Video is the most portable format on the internet. It can go anywhere and on any screen, making it the ideal medium for mobile - which is quickly moving from the fourth screen to be the first screen. A recent report by the Internet Advertising Bureau showed that online adspend had increased by 13.5 per cent for the first half of last year, with much of this growth being attributed to the rise of video. We believe it will be a short period of time before this tip over into mobile and in a big way. Meanwhile, Cisco predicts that, in the UK, 96 billion minutes (183,077 years) of video content will cross the internet each month in 2015, up from 16 billion in 2010.
- How is it best used as part of an overall campaign?
The beauty of video on mobile is that it is not only portable but versatile. It can be used as a standalone campaign, as part of a promotion or a location-based offer, or it can be used tactically by advertisers to give an existing above-the-line campaign a boost - in many ways entering the market traditionally served by print. It is also being used at the beginning of a campaign to spike consideration. Its great strength, however, is its engagement, with click-through rates for some campaigns reaching more than 60 per cent. It can also be watched at any time, even underground - once on the handset, it is there to watch until the customer deletes it. So you get repeat viewings of an ad, which is great for brands trying this service if the ad works well.
- How is client investment in video changing?
It is becoming bolder and more consistent, but we are still at an early stage in terms of its use as part of the wider marketing mix. There is already a shift in budgets towards mobile and we at O2 Media predict that will continue growing as agencies and brands learn to use the medium and see its advantages. We have more and more clients requesting this medium and investment is growing at O2 Media. It's another way, in terms of the attention and engagement, we are able to deliver on behalf of our clients.
- What are the creative opportunities of video now?
At its most basic offering, video on mobile is TV quality, but can be used to show anything from viral content to specially commissioned films. O2 Media can send any video any place and at any time because it doesn't affect the users' data allowance and can be watched whenever the user wants. However, this is only the beginning of the journey - it can be as innovative as the agencies want to make it. We have an ever-growing creative solutions team ready to work with the agencies to help them realise the opportunities available. Any boundaries being placed on the creativity of mobile video are only in creatives' minds.
- How is video best deployed - as a standalone medium or as part of a wider campaign?
It depends on what you are looking to achieve. With mobile video, we can offer both. It can be tailored to fit any campaign specification. You give us the video and we'll put it to its most effective use.
JAMES GRANT, COUNTRY MANAGER, UK, VINDICO
- How important is video as a medium in the modern media landscape?
Video continues to grow as the most powerful medium to tell a story online. Increasingly as TVs are IP-connected, the lines between TV advertising and video will be blurred. Whether content is delivered to a PC, to a mobile device or to a TV, the consumer will just see this as a connected screen. Advertisers will need to adjust and think in the same manner. Consumers already entertain themselves across multiple devices and across multiple media - video is set to be a huge part of this modern media landscape.
- How is it best used as part of an overall campaign?
Online video is a great medium to tell a story, to build the brand and to increasingly engage with customers online. Video online no longer needs to be limited to the 30-second traditional TV spot; the online medium allows for interactive formats built into the creative, formats that allow the user to answer questions, learn more about the product or take part in a promotion. We are just now starting to grasp this creative potential and we would love to work with the creative industry on pushing new formats, new executions and new ideas.
- How is client investment in video changing?
Clients are starting to invest in order to understand the potential of video and the opportunity to measure performance. Video ad platforms are giving specific video KPI metrics to clients, which are helping them drive more money on to this medium.
- What are the creative opportunities of video now?
The creative opportunities are extremely exciting for brands, since they can now capture information on clients, which they could not do before. As brands experiment with different creative formats, they will see what best works for the brand - one obvious example that we can perform right now is to execute a different creative per frequency. When I see a Guinness ad on TV, it tells me a story in 30 or 60 seconds, but I see the same story a number of times over a campaign. Imagine if a brand could use the video ad to build out a bigger, greater, more engaging video every time I see one of its ads.
- How is video best deployed - as a standalone medium or as part of a wider campaign?
Undoubtedly, video works best when it is part of a wider campaign. However, we believe video campaigns can be very effective as standalone too. Success really depends on the campaign objectives. Cross-medium campaigns are always going to maximise audience reach and engagement, regardless of media habits, and video is clearly starting to be recognised in its own right within that media mix. At the same time, if we analyse the data, there will be campaigns that work when video is a standalone medium. What is clear is that all broadcast content will eventually be delivered via IP, regardless of screen, and as we get better at understanding consumer behaviour, the industry will get better at deploying video on the schedule.