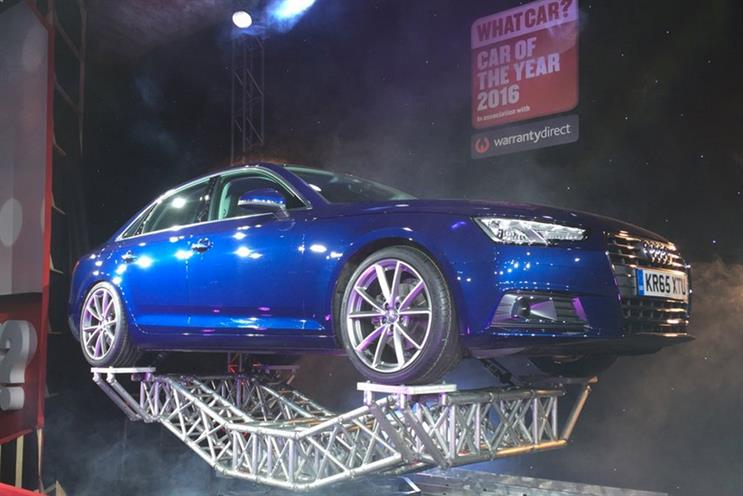 On the day when the company's UK boss again faced MPs' questions in front of the Transport Select Committee to explain progress made (or otherwise) in cleaning up the emissions scandal, three of its brands – Volkswagen, Skoda and Audi – picked up 42 per cent of the category gongs. A VW Group product, the Audi A4, also collected our overall Car of the Year title.
And yet the judging panel – as hard-nosed a bunch of reviewers as you could ever meet – is entirely comfortable with the results. The scandal was in full swing during the judging process, which in effect lasts all year but becomes more focused between October and December. But once we'd established that none of the cars we were testing were in any way implicated in the scandals, our reviewers did a great job of ignoring the headlines and focusing on the factors that actually matter to car buyers.
As always, they examined purchase prices, monthly finance deals, resale values and dealer discounts when working out the running costs. Our True MPG engineers – more relevant than ever in an era when the official laboratory tests continue to be ridiculed – tested dozens of cars, including all of the class winners, to prove what economy they can deliver in the real world. The cars were all evaluated dynamically on track and on road. And the verdicts were the combined effort of a team with more than 50 years of combined testing experience.
To stress again, none of the award-winning VW Group cars we have given awards to are affected by the NOx and CO2 emissions scandals – and when your purpose is to tell Britain's car buyers the best vehicles they can buy, as What Car?'s has been for more than 40 years, then it is important to keep focus on that core principle instead of being swayed by headlines about the car maker's historic wrongdoings.
We are confident that when evaluated on a level playing field against the rest of the cars on sale in the UK, all of our winners – be they from the VW Group or otherwise – are fantastic buys.
Jim Holder is the editorial director for Autocar, PistonHeads, and What Car? at Haymarket