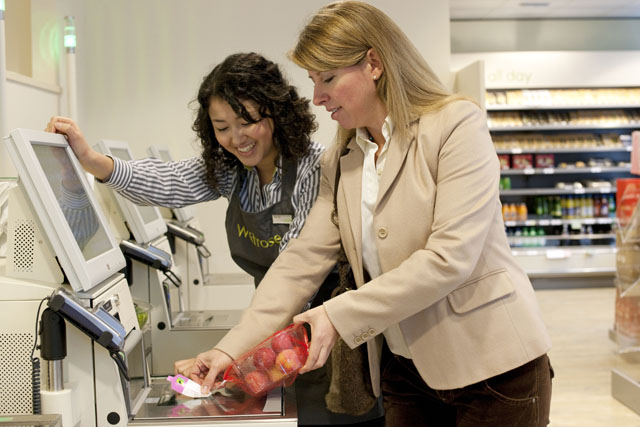 In theory, the underlying trend of companies striving to hand more control to their customers is a positive one. Self-service kiosks tend to be the main expression of this trend especially in travel and retail. And the outsourcing epidemic is spreading: as well as rail travellers using kiosks to print tickets, airlines have shifted to insisting that passengers print boarding passes before they get to the airport.
The problem is that all too often this transference of control comes across as companies abdicating responsibility by offloading costly front-end activities to their customers. Instead of being empowered, customers frequently end up feeling frustrated and abandoned, without there being any trade-off in terms of actual time saved.
For self-service to work, companies need to observe three core principles:
1. Self-service should be aligned around delivering a better customer experience not around business processes
Delivering a better customer experience could include allowing more personalisation, transparency, and contextualisation of a service in a way that resonates with a consumers' needs and expectations for a brand. The upside for businesses that focus on creating a better service experience, is that it enables them to identify the areas where they can deliver higher value, save customers time, and ultimately reduce customer service needs.
2. It's important to understand the context in which customers would prefer to do things for themselves
Generally speaking, people want more control of things that used to be backstage or off limits (for example, having a kit that allows you to install cable TV yourself instead of waiting for a technician to come to the house). Brands with call centre staff should engage them on how to design self-service - they will have a unique insight into when customers are happy to self-serve and when they expect help from a human.
The bottom line here is that consumers trust brands offering a well-designed experience, which also caters to their desire for autonomy. As humans we have been taught to do everything ourselves. Brands that understand this and come up with a better self-service experience and stronger payoff, will win.
3. Self-service moments should be enjoyable and surprising for consumers
Make self-service moments delightful: consider rewarding consumers for participating in this way with your brand by offering insights, curated content, or a gamified experience.
Ultimately, the smart players in the self-service space will design services that don't make consumers
feel like they must perform tasks, but rather, that they are involved in creating the service. Empowered and intrigued by the possibilities of getting more out of the service, consumers will feel more invested in the brand and more likely to stay loyal.
Mark Curtis, chief client officer of global service design consultancy Fjord, part of Accenture Interactive