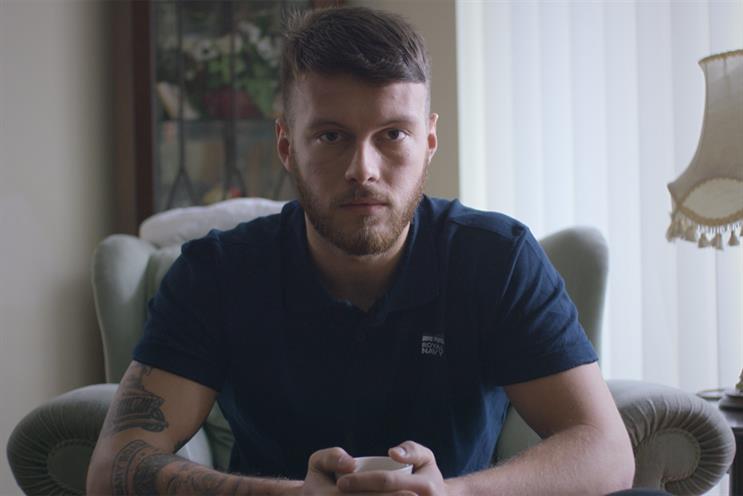 Tell us about the project. Burchell: The director Ed Morris asked Dirty Soup to help him create a track for his spot for the Royal Navy. We thought the score needed a British music legend to take on the challenge, so I asked Bernard if he would like to work on it with us. The result is a thumping guitar-soaked track called Made In Carlisle.

How did you know each other? Butler: I met Raife recording his amazing drumming while producing his band, The Veils. We spoke about me being open to making music for film, commercials and TV.
Burchell: I've always been a huge fan of Bernard's work, so was beyond excited when this brief came in as it felt like it was the perfect time to see if we could work on something together. It was.

What was the music brief? Butler: Ed needed 60 seconds of brooding, non-repetitive sound that built the character and life of the young man. Ed and I worked hard in the mix to make sure that the track musically erupts at the moment his life matures with the Royal Navy.

How did you come up with the idea? Butler: I spent an afternoon sketching an idea and sent it off for rough approval. Ed was really happy with this first pass but asked for a few small changes, so I spent a few more hours refining the track on my own, then a few hours with Ed in the editing suite placing the key moments to picture. The ad aired within a week of Raife showing me the brief.

Where did you record it? Butler: 355 Studios, my London base.

What are you working on next? Butler: My own writing and production projects, and I'm in talks over more soundtrack ideas.
Burchell: We're just wrapping up Jake Nava's latest Army recruitment ad with the genius beatboxer Faith SFX. Right now, I'm in Los Angeles finishing up Robert Cairns' score for Sebastian Strasser's latest epic Audi commercial, which is also about to air. There's also a 12-minute jazz score for Ted Baker's autumn/winter runway show in London.