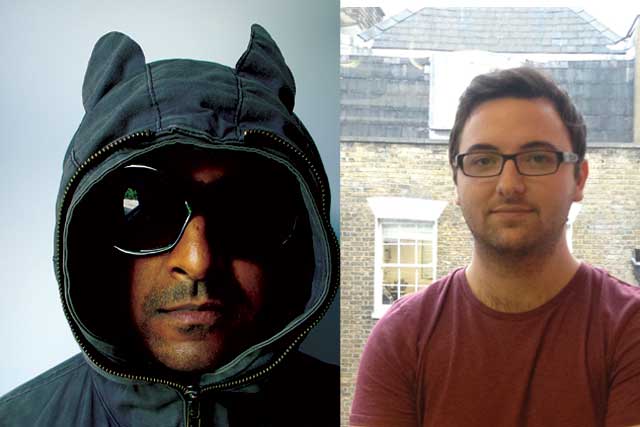 HOW: Stone says: "The Apocalypse book was an idea that had been floating around Creature for a while, before we got Billie Jean involved; I leapt at the chance to work with an illustrator of his calibre. Aside from the illustration, coming up with 50 scenarios for global implosion was probably the most fun part of the job. We tried to base them on scientific possibility, if not necessarily probability, so you end up taking yourself to some pretty dark places. If you can't laugh at the end of the world, what can you laugh at?"
Inside Stone and Jean
- How did you get into illustration?
Stone: I've always loved characters and storytelling. After years of doing fine art, I started reading Garfield and Calvin And Hobbes. I picked up a fine-liner and fell in love with illustration.
Jean: I had my first illustration published in The Sunday Times when I was 16. I got such a buzz from seeing my work in print that, from then on, I was hooked.
- What are you most proud of?
Stone: I'm usually most proud of the last thing I've achieved, so right now I'd have to say it's illustrating Make A Killing On The Apocalypse.
Jean: My daughter, Suki.
- Why the weird fascination with the apocalypse?
Stone: It has got zombies in it.
Jean: What's weird about killer squid, zombie invasions and a quantum-vacuum collapse?
- What inspires you?
Stone: My family (not the BBC series). Also, My Family (the BBC series).
Jean: Everything and anything.
- Who's your favourite illustrator?
Stone: Either Bill Watterson or Doug TenNapel.
Jean: JH Wingfield, the illustrator of some of the early "Peter and Jane" Ladybird books.
- Tell us something unusual about you.
Stone: I can't ride a bike.
Jean: My real name is Samantha. I'm male. Samantha is a rather butch boy's name in Sri Lanka, where my parents come from. Truth is stranger than fiction!