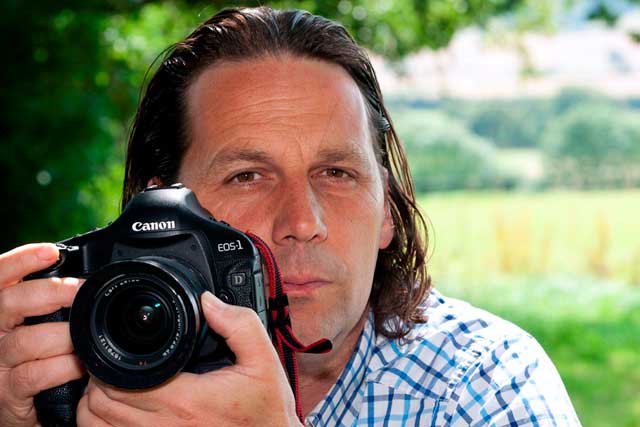 HOW - He says: "Come mid-August, I will find myself loading my Hasselblad and Canon digitals into my car and going off to a grouse moor. The essence is to capture aspects of the whole day. Weather plays an important part. One particular dark, wet and windy winter's day, early in my career, springs to mind. In North Wales, before the age of digital, on a pheasant shoot, shooting slide film. It was too dark to get a result for an article in The Field. I resorted to taking a series of silhouettes against an assortment of stormy skies. It worked. As a result, I have always endeavoured to take a few silhouettes wherever possible. Don't show everything - leave room for the audience's imagination."
Inside Sainsbury-Plaice
How did you get into fieldsports photography? I had met the editor fishing with my father. The Field needed a photo of a cupboard with fishing tackle in. The timely arrival of Dash the Jack Russell into the shot helped secure me many future commissions.
What's your career highlight? The first cover was a big one - it was for the first countryside march, shot outside in the pouring rain with studio lights and electric arching everywhere. None of the art directed shots worked. After the shoot, the rains cleared and there was one moment where the little girl on the pony smiled at the older model beside her. I shot one frame.
What inspires you? Always trying to capture the image that no-one else has seen or thought of. Going somewhere different and meeting people who share the same passions for the countryside, their sport and a way of life. But, above all, recognition. If someone has taken the time to read that byline, then hopefully they have looked to see who has taken the photo because it inspired good thoughts.
What's your favourite game bird? To shoot (with a gun): Spanish partridge. To eat: grouse. To see: English partridge.