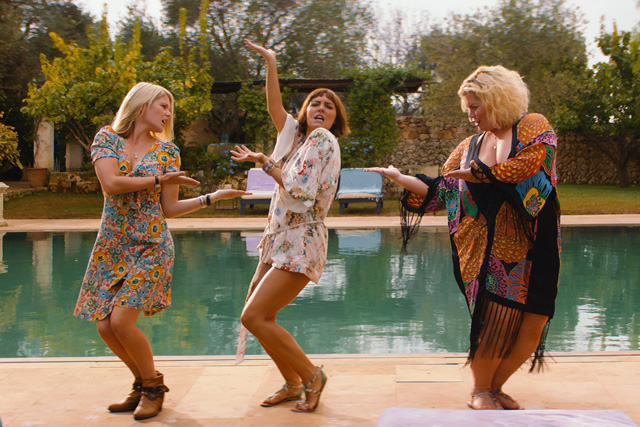 Tell us about Walking On Sunshine. Walking On Sunshine is a modern-day romantic comedy musical with an 80s soundtrack. The producer James Richardson at Vertigo Films first developed the idea as he danced around with his family one evening to 80s classics. We had just completed StreetDance 3D and the sequel, StreetDance 2, with Vertigo. We had such a great collaborative experience working closely with James that, when he asked us to consider directing his next project, we were excited about the possibilities of a musical comedy.

How did you transition from working on music videos to feature films? We had been working for almost 20 years in music videos and had been working towards the transition to drama – especially features. We had a number of scripts of our own when James called us to discuss StreetDance. It was one of those moments when everything fell into place.
The main difference is the focus on storytelling and character. Our focus on feature films turned mainly on to the script and how the story was being told, visually and through our characters. There are many more days of filming on a feature film – up to six to eight weeks. So the prep is far more intense as it is months in advance.
Of what piece of work are you most proud? Our landmark music video is So Solid Crew's 21 Seconds, for which we won a Brit Award. We are also immensely proud of our first foray into feature films, StreetDance, and also a short film that was commissioned by the BBC for the Cultural Olympiad called What If, featuring Noel Clarke and Rudyard Kipling's famous poem.

What's your favourite way of spending 21 seconds? Giwa: I'm happy dancing with my twin boys. Pasquini: To run 100 metres.

What is your favourite 80s song? Giwa: Malcolm McLaren's Buffalo Gals. Pasquini: Grace Jones' Pull Up To The Bumper and the Sex Pistols' God Save The Queen.