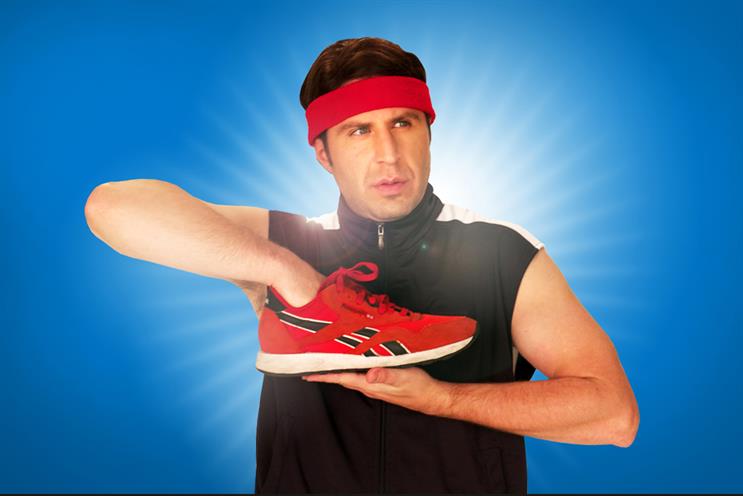 What was your inspiration for the film? I'm still awaiting DNA confirmation, but I've heard from sources that Chad is the illegitimate love child of Ron Burgundy, Kenny Powers, Chevy Chase and Bill Murray. Chad should be proud.
We needed to get people around the world walking more and using the app. We knew a message from Bupa about walking wasn't going to set soles alight, so we had to do something unexpected.
I started writing the "born to walk" spot as the story of a regular guy who believed he was the world's best walker. He meant well, but he was a bit of a dick. The character quickly developed into the hyper-competitive, loud but lovable Chad we know today.
I've always been a fan of American comedy and movies such as Airplane!, the National Lampoon films and Caddyshack and, later on, Anchorman and The Hangover, so there were bound to be strong influences in "born to walk".
What has been the feedback so far? Phenomenal, really. We hit most of our end-of-year targets in 12 days. There have also been some lovely things said about Chad, and then there's this: "Fucken BLADES PF GLORY RIP OFF… lame shit." I try to learn from all feedback so, thank you, Chichi Muno.
What were the biggest challenges in creating the work? I thought getting a script through Bupa with the word "fuck" in the first few seconds followed by "walking out of the womb" was going to be tricky, but I was amazed by the support we had. A few edgy jokes had to go, but the hardest challenge was finding Chad. We saw 60 actors in Los Angeles and none of them came close, so we moved the casting to New York.
I was sitting in the airport waiting to fly to the shoot in LA when the NY auditions came in. I ploughed through several disappointing performances before Steven LaChioma popped on to my screen and into my life. Within seconds, I knew we had found Chad.

What's your next project? "Born to walk" was the first global campaign Bupa has undertaken and intended to test a new approach. Our aim is to learn from the experience and hopefully do something even more engaging and effective next year.

What's your favourite ad? I love Doritos "goat 4 sale", "never say no to Panda", Outpost.com, K-Swiss Kenny Powers MFCEO, to name a few. I prefer ideas that capture the public's imagination and, ultimately, don't feel like ads.