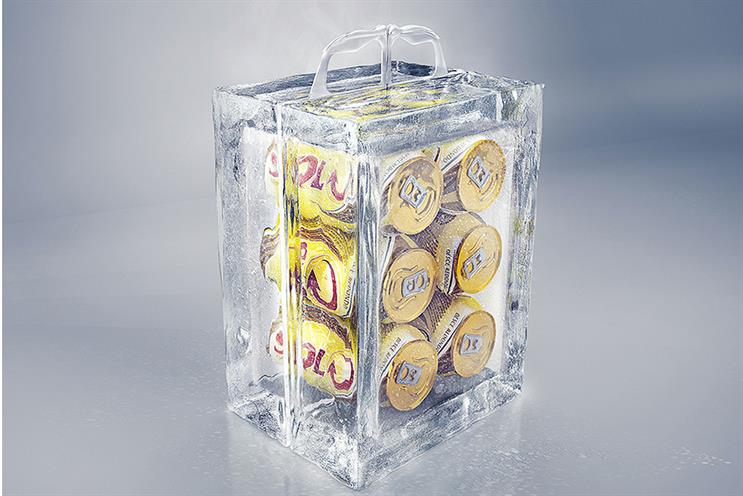 How did you come up with the idea? Skol is synonymous with innovation. The ice pack was born out of the brand's own DNA. But it was also born out of our observations. The great majority of the packs that you find deliver room-temperature beer; you need to chill them. Why not skip a step and ensure ice-cold beer to consumers when they buy it?

How did you create the ice pack? With frozen water and a polycarbonate handle. The goal was for people to recognise the Skol cans in the pack. That's why the ice blocks were carved by artisans using a technique that preserves the transparency of the ice. In addition to aesthetics, it was essential that the ice pack was functional. So we added handles to facilitate carrying the pack without having to touch the ice. They could also be used to open the pack.
Did you work with any specialists? The packaging was produced by an ice-sculptor. The artisanal process requires a lot of work, but it ensures high transparency of the ice. The blocks were carved until they reached the perfect composition for the beer packaging.

What were the main challenges? The biggest was to find a supplier to make clear and consistent packaging and keep it intact. We also conducted a study on the temperature, since the ice could not freeze the beer. Despite the many meetings, finding solutions and giving life to innovative projects make the challenges an exciting part of the work.

How did you stop the ice from melting? Water freezes at 0°C. Beer freezes at between -4°C and -5°C. We kept the temperature of the ice pack between -2°C and -3°C so there was no way the ice would melt, nor was there a risk that the beer would freeze.

What inspires you? To surprise. To search for the new. To do what no-one has ever done. Each job is a whole new chance to produce something different, be it creating a new product or thinking about a different way of telling a story.