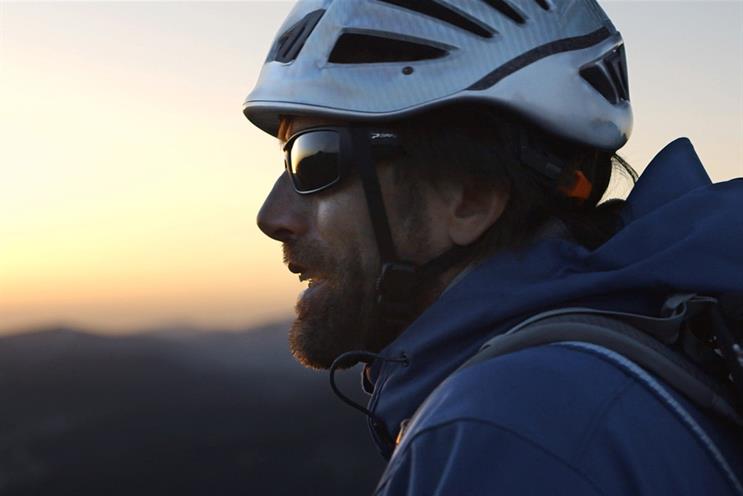 How did you get involved with the project? I was speaking at a conference. Two people from Intel approached me and said I was perfect for it. I think creatively about how to overcome barriers and use technology a lot for the projects I work on.

How important is technology to you? It is vital. I have an iPhone that talks to give me compass bearings and weather information. I have a computer to look at accurate weather. I use a device called BrainPort, which has a chip that sends tactile information to my tongue so I can read note cards and play tic-tac-toe with my kids. I have a waterproof radio when I kayak.

How did you get into rock climbing? I went blind when I was 13 years old. My dad and brothers were athletes, so I wanted to be one too. I kept thinking: what am I going to do? An opportunity arose to go to a recreational sports camp for blind people. I did tandem biking and canoeing, but my favourite was rock climbing. You had to problem-solve on your way up using your hands and feet as eyes. It was about communication, partnership and persistence.
When did you decide to climb your first big mountain? I was climbing in the Arizona desert with a friend, who suggested we try something bigger. I thought he meant a larger ledge, but he said Mount McKinley.

What was it like climbing Mount McKinley? It was the hardest thing I'd ever done. There was a lot of suffering. It was cold, long, my big pack was grinding into my internal organs – every step was arduous. Despite that, I knew we were doing something really special.

How does it feel at the summit? At the highest point, it's just a moment. You let your guard down a bit. But 90 per cent of accidents happen on the way down because you are tired. So, the first time, I was petrified about coming down.

What motivates you to carry on? The learning process is exciting and scary and messy. I like to learn and grow and push through barriers. Your mind wants to sabotage you and talk you out of it. But you need to quiet your mind and just do what needs to be done.

What's your next challenge? In September, I'm going to kayak the 227-mile length of the Grand Canyon solo. I'll be there for 21 days.