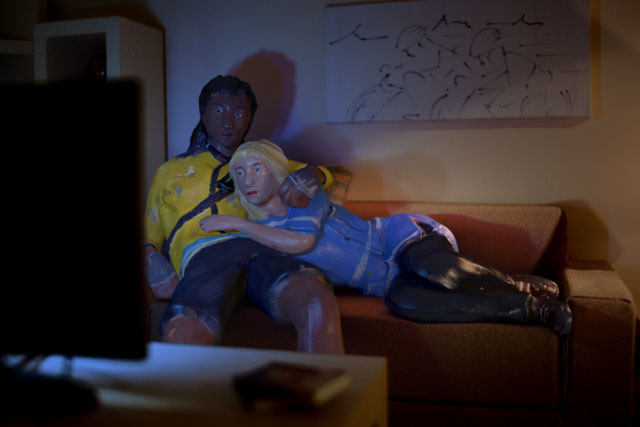 How - She says: "The ad was trickier to edit than I thought it would be. In each shot, I had to imagine what was going on: the characters' actions, facial expressions, emotions and background action. Based on that, I had to gauge how long each shot needed to be. Given how well the ad was thought out and planned by the director, this should have been straightforward. But if you take into consideration that several people with different imaginations were doing this, it became much more complex."
Inside Ashwell
What are you most proud of? I am very proud of what I have achieved in my career and with Cut & Run. When something is worth doing, it's never easy and there have been lots of struggles along the way. I have thought about quitting and opening a flower shop/cake shop/motorcycle mechanics many times.
What inspires you? Travel. I rarely come back from a trip without a long to-do list of how to improve my life/being/relationships/work etc. Usually, this involves learning to cook/mastering Italian/not working so late/working later.
Who do you most admire? My family. Despite the fact that there have been seven marriages between my parents and I'm one of eight children, we are all very close. I think that's pretty special.
Where do you want to be in ten years? Preferably on a yacht in the Med, drinking wine while plotting the day's course and deciding where to eat for dinner. Failing that, editing commercials somewhere in the world would be fine.
Tell us something interesting about yourself. I can't cook. I'm not sure why this is, as both my parents are highly skilled in the kitchen, but I can actually destroy something as simple as scrambled eggs. I do plan on learning one day - maybe when I'm on the yacht.