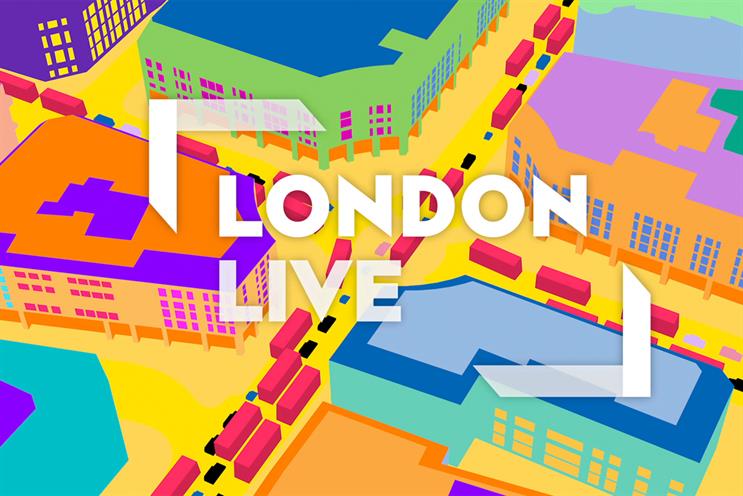 Tell us about the project. We were asked to pitch for the London Live branding. Rather fortuitously, an e-mail dropped into my inbox from Yoni requesting an exhibition in our gallery. As soon as I saw his work, I knew it was right for London Live. Kemistry had created identities for TV channels but this promised to be a different approach, using work not normally associated with channel-branding. This led to the idea of the channel becoming a sort of gallery on air, showcasing talents that would reflect the creativity of the city through their work.

Which other artists will you feature on London Live? Yoni's work will run for one year to establish the brand before we make a change. As yet, we haven't signed anybody, but one of the joys of London is that designers/artists come here from all over the world, so their "take" on London will be interesting.

Why did you decide to start a gallery? We wanted to promote design as being culturally significant and as collectable as fine art. It seems strange to me that, although design has influenced the lives of millions, designers themselves are virtually unknown. We felt there would be an appetite for this sort of work, properly curated in a gallery setting. We now have 50 exhibitions under our belt.

How do you decide which designers to exhibit? We try to get a mix of legends and up-and-comers. Coming up, we have Ken Sequin's Polish posters he collected in the early 60s. That will be followed by Yoni's show to coincide with the launch of London Live. We also have two real coups: Hans Hillmann, the great German designer now in his eighties, and then Fredun Shapur. If you don't know their work, Google them.

What are the most popular exhibitions? The most popular exhibitions tend to be by designers from the pre-digital age. We get lots of visits from colleges and schools – people who have grown up with keyboards and screens. Seeing work produced with old-fashioned artwork fascinates them. It's a different way of working and a bit of an eye-opener. Ken Garland, the designer for Galt toys, was immensely popular, as was the recent exhibition by Milton Glaser and Seymour Chwast.