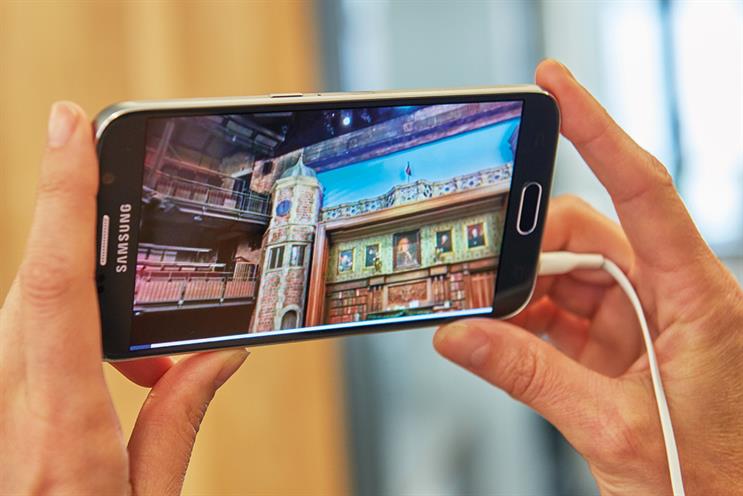 Tell us about the project. Samsung and Cheil approached us with the idea. We developed the concept and content of the app together. The RSC has years of experience working with schools and young people to create meaningful connections with Shakespeare.
Why create an app? When young people first look at Shakespeare, it seems daunting. But when we allow them to explore it like an actor or a director would, they understand it better. It isn't a book to be read; it is a play to be performed.

How does the app help teenagers connect with the text? The app is full of RSC artists and actors talking about the process of bringing the words to life. It has games that allow people to explore the plays in the same way an actor would. For example, one of the basic things an actor needs to do is understand the meaning behind the language. There is a game where the user has to decide which is the correct modern-day interpretation of the words. Another game asks the user to guess whether the words are from Shakespeare or a hip hop artist. We also have a video feature where you can play a character in a scene from Much Ado About Nothing alongside an RSC actor.

Why do you think Shakespeare is still relevant for young people? What Shakespeare talks about is human experience. Nothing has changed in terms of how we feel – love, jealousy, disappointment. He expresses what can feel like inexpressible feelings. This gives us a way of articulating difficult feelings. It is really powerful to introduce teenagers to that – the idea that we all feel the same things. It's also really challenging – young people love that. We imagine young people want things to be easy, but they love puzzles. They are naturally curious.

How were you introduced to Shakespeare? It started at school – I had brilliant English teachers and went to an RSC workshop when I was 17. It changed my view of the play I was working on.

What's your favourite Shakespeare play? That's a really difficult question, but I'd have to say Othello. It's a very challenging play but I love the language.