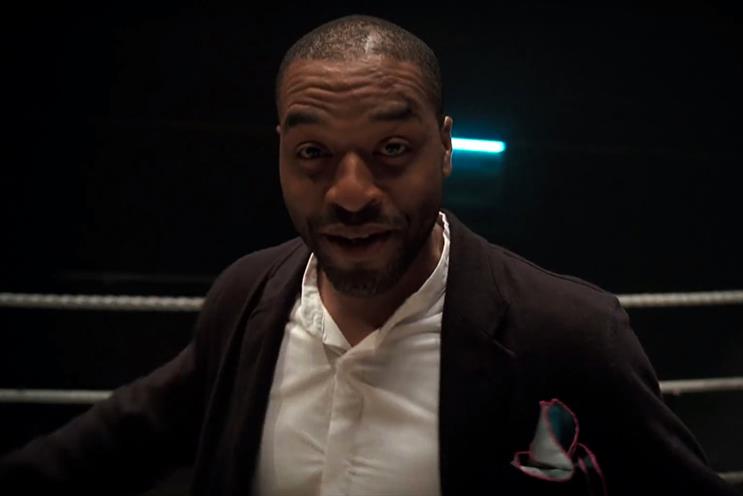 Tell us about the project. This is a unique campaign designed to take the essence of the Chivas Regal brand message, "live with chivalry", and turn it into something tangible. The tangible element is an event: a competition inviting budding social entrepreneurs to pitch their business ideas to a panel of established social entrepreneurs, with the chance of winning up to $1 million in funding. With the help of three well-known actors, we shot several films celebrating those who enjoy business success while benefiting their communities.
"Winning the right way" means combining business success with social benefit. It means living in a world without poverty, and we wanted to be the first to encourage this shift in business practice.

What were the key challenges? Casting. To create a campaign with global impact, we had to understand the true definition of success and social responsibility, which differs greatly from culture to culture. So casting involved months of research into social businesses, collecting every detail from profit margins to the backstories of the founders, and talking with them to work out whether they would be the right fit. By the time we found our inspirational people, there was very little time in pre-production for the documentaries following their success stories.

What were the best and worst moments? Finding the music was my best moment. Music can often spell the success of a commercial. We listened to hundreds of tracks and when we found Playing With Fire, it lifted the films. Without the track, the campaign would not be as effective as it is.
There were a couple of occasions when we weren't sure if we could cast the right people with the right cultural relevance. Without those people, we had nothing. But the pain always seems to disappear into the great end result.

What's your advice for getting things done? Don't overcomplicate. Always find the simplest way of looking at something. Communication. For people working in the communications business, it's amazing how we don't talk to each other. All too often, problems arise out of the passing thoughts you have that aren't communicated. When there is great communication, it is amazing how efficiently work gets done.