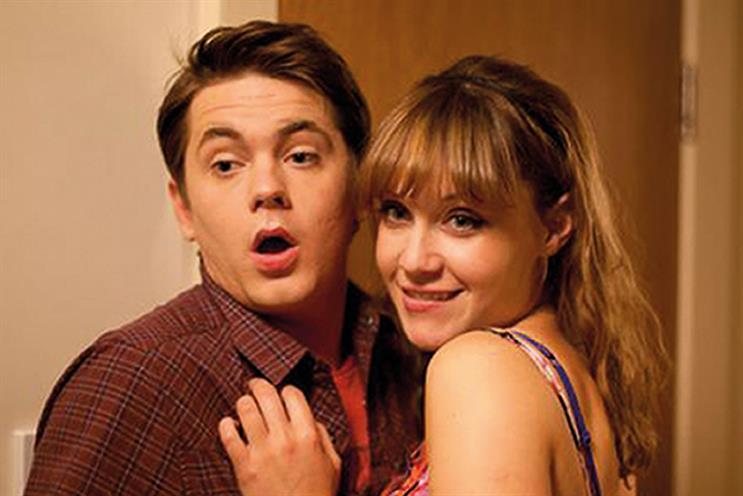 Tell us about the job. My role is to help make our content as funny as possible by assisting the creative team at every stage of the process, from original pitch to final delivery. Sometimes that might be using my script-editing skills to help improve the copy, or suggesting funny writers to bring in on campaigns, or helping with casting ideas and the choice of director, or attending the shoot and the edit.
How do you think comedy shows and advertising content differ? When you're making funny content, it's all the same skills – it doesn't make much difference what the medium is. In fact, there's a huge crossover of talent. The main difference is that, in advertising, there has traditionally been a divide between the agency that originates the content and the commercial production company that produces it. I'm helping to close the gap.

What is the secret of creating funny programmes? Ask yourself: is this a funny premise for a show? Is the script actually any good? And how can I make it better? The script is always the most important thing. It doesn't matter how big a star you cast or how glossy the production values are – if the script sucks, so will the show. The old adage is true: you just can't polish a turd.
Comedy is also not that subjective – people say that, but mainly when someone doesn't like their show! Really funny shows tend to have universal appeal as they say something truthful about the challenges of being human.
Comedy is the flip side of tragedy. That's what we're all mining. We're all just a bunch of idiots trying to make the best of our lives before we croak.

Name your top three funny ads. I love the classic British comedy campaigns: Hamlet, Carling Black Label, Cinzano. Recently, the Tena Men campaign made me laugh out loud.

What other projects are you working on? I'm developing Blue Dot, a sitcom for the BBC set in the European Space Agency. Essentially, it's about a bunch of incredibly intelligent people behaving idiotically.
I'm also working on a mostly silent family comedy series for Sky, Three Kinds Of Stupid, and a comedy drama starring Katherine Parkinson about a married middle-aged woman who falls in love with her driving instructor.